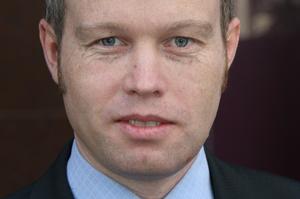 Do you travel light or heavy?
Very light - having carry-on luggage only means a quick exit (and usually no taxi queue) at the other end.
Cattle or first class?
Am transitioning with age. Backpacking in my 20s was always in cattle - I am gradually moving forward as my budget allows.
I can't travel without ...
A book, SLR camera, family photos on my iPhone and a TomTom GO 950 with world maps to keep me on track and the cabbies honest.
What's always in your hand luggage?
My noise-cancelling headphones. They make sleep possible on long-haul flights. A book makes delays bearable.
What's the best thing you've brought back from a trip?
My wife Anne-Maree. There is nothing like a year travelling together to test and cement a relationship.
Most memorable trip?
Bangkok to Siem Reap in 2003. We booked the cheapest bus fare possible and were sold at the Cambodian border to hotel sharks on the other side (going rate $10).
Bad intro to a fantastic country.
What do you do while on the plane?
Catch up on email and movies and hopefully finish a novel.
* Chris Kearney is the Australia and New Zealand Marketing Manager for GPS navigation brand TomTom.