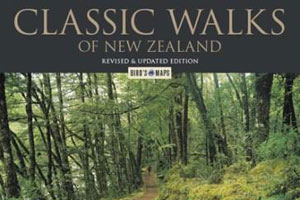 There's an increasing number of books on the market about our wonderful tracks but it would be pretty hard to beat this effort with its wonderful photography (mostly by Craig Potton) and the excellent Bird's Eye Maps.
It covers nine walks - arguably the finest nine, though there's room for debate on that - from the circuits around Lake Waikaremoana and Stewart Island, to the Kepler and Heaphy Tracks.
The book does contain all the practical information you'd need to walk the tracks but really it's more a source of inspiration - or a good alternative for those unable to do the walking - than a guide book.
* Classic Walks of New Zealand, by Craig Potton (Craig Potton Publishing, $39.99)