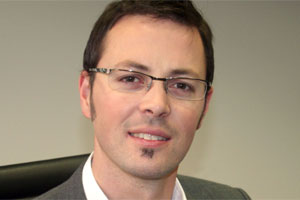 Do you travel light or heavy?
I aim to travel as light as possible.
Cattle or first class?
Premium economy on Air NZ or, on the odd occasions when the budget permits, business class on Singapore Airlines.
What's always in your hand luggage?
Blackbox C18 earphones for in-flight entertainment, Blackbox i10 earphones for my iPhone, iPhone 3GS and a Thinkpad X300 Notebook.
What's the best thing you've brought back from a business trip?
New business! What really excites me is taking our latest products on to the world stage and bringing home commitments from our customers, which justify the significant investment made by our team. That is a great feeling and truly rewarding.
Favourite or most exciting airport to land in?
Geneva. An incredible view of the Alps and Mt Blanc through the descent.
Are you a planner or a last-minute packer?
Last minute - with more than 300 long-haul trips, you have more than a fair opportunity to hone your skills.
I can pack for four weeks' travel in about 45 minutes. My parents do it the other way round!
Your most memorable trip?
To Aircraft Interiors in Hamburg in 2005. Hamburg is a fantastic city full of history and charm. The Grand Hyatt on the Bugenhagenstrasse is a wonderful hotel with excellent service, a fantastic restaurant and full of many great memories.
Mark Donaldson is the CEO and Founder of Phitek Systems, a NZ company that specialises in electro-acoustic and active noise cancelling technologies.