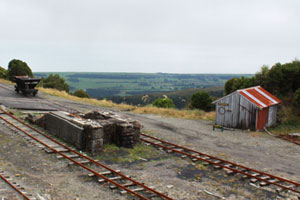 Once upon a time it seemed to me the Department of Conservation's basic aim was to lock up the vast areas under its control and throw away the key.
If the public had to be allowed in, I got the impression it was only under sufferance, so the facilities provided were minimal and there was certainly no welcome mat.
Fortunately that has changed over the years and I now sense that DoC actually welcomes the chance to show off all the wonderful places it owns on the public's behalf.
Furthermore, the department increasingly seems to appreciate that at many of its assets there are opportunities to provide visitors with additional services, which will make their time more enjoyable, and in the process to generate income which can be used to fund its conservation work.
Of course companies have been paying DoC for concessions for years - skifields on Ruapehu, guided walks along the Milford Track, whalewatching at Kaikoura - all of which have opened up recreational opportunities without noticeably despoiling the environment.
But DoC now seems to be taking that approach even further: It plans to develop Denniston, the abandoned coalmining community in the foothills of the Southern Alps, into a major tourist attraction.
After visiting Denniston last month I came away full of enthusiasm for what is being done.
The development has already led to improved heritage protection, it will take the settlement's story to a much wider audience, is bound to boost the struggling West Coast economy by attracting more tourists and - when leased out to a tourism operator - should generate extra income for DoC.
No doubt some will question whether commerce and conservation are appropriate bedfellows - remember the bizarre fuss about the concession granted to a young man to run a stall selling sandwiches and drinks at Cathedral Cove over the summer - and clearly there has to be a balance between making our heritage more accessible to the public and preserving it for the future.
Some places, like Little Barrier Island or Codfish Island, are never likely to be opened up to the public. Other parts of the conservation estate should be retained as wilderness areas accessible only to hardy trampers.
But there is surely nothing intrinsically wrong with DoC making it easier for ordinary people to enjoy our marvellous heritage, supporting projects which boost the local tourist industry or even taking advantage of opportunities to generate additional money for conservation work.
On the contrary, I would argue that sort of thing should be part of DoC's job. After all, people are more likely to value, fight for and be prepared to fund national treasures they have seen and marvelled at rather than jewels kept unseen behind locked gates.