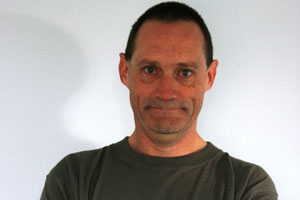 Do you travel light or heavy?
Maximum allowance unless travelling in the Catalina, where we have to minimise baggage.
Cattle or first class?
Cattle on the commercial airlines. Luxury in the Catalina.
I can't travel without...
The camera.
What type of suitcase do you carry?
Apparently the same as everyone else's on the baggage carousel!
What's always in your hand luggage?
An aviation magazine.
Are you a planner or last-minute packer?
Last minute - every time.
What's the best thing you've brought back from a trip?
Memories and aviation experiences, with photos to brag about.
Favourite or most exciting airport to land in?
Auckland is the best. Where else do you get free tea and coffee while waiting for your bags?
Best packing tip?
Earplugs and eye patches for the night flights.
Most memorable trip?
While on our honeymoon having a champagne dinner, on the top of a huge 1946 Martin Mars flying boat waterbomber floating in a serene Canadian lake.
What do you do while on the plane?
When the elbow room allows, work on the computer updating photos and letters.
* Lawrence Acket is the Group Manager of the Catalina Flying Boat in NZ