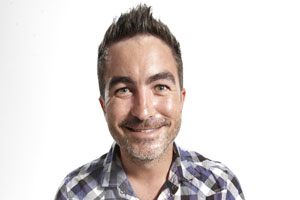 Do you travel light or heavy?
Light on clothing with a very heavy toilet bag.
Cattle or first class?
Cattle class. The one time I did fly first it was amazing. Having champagne while stressed people walk past you with evil eyes is something to experience.
What type of suitcase do you carry?
One with wheels. Young Kiwis (including myself) make the stupid mistake of carrying an actual backpack when backpacking. A case with wheels makes a journey so much more enjoyable. Plus you look a lot classier.
Best thing you've brought back from a trip?
A kangaroo skull from the outback. Explaining it to customs was great fun.
Favourite or most exciting airport to land in?
Dubai, because the airport is like a shopping centre. Plus it has a great Irish bar.
Most memorable trip?
Travelling through the outback of Australia. I got to meet the most honest people I will ever meet. Also, I got to experience the most racism I have ever seen. It provided me with memories I will never forget.
It also gave me a lot of material, some of which will be in my upcoming show.
What do you do while on the plane?
International flights have me catching up on movies. For my regular national journeys I save up podcasts to listen to.
* Dai Henwood is performing his show Ideals vs. Reality as part of the 2010 NZ International Comedy Festival from May 11. Tickets from 0800 TICKETEK or ticketek.co.nz.