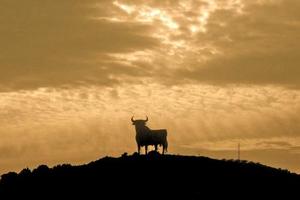 My husband and I, both in our 50s, are travelling for the first time to Spain in May. We have four days to get from Madrid to Barcelona. We would like to see a bit of the real Spain rather than the touristy places. Which route and points of interest, places to stay, would you recommend?.
Robyn Forbes
May is a great time to visit this part of Spain, and there are plenty of intriguing destinations that not many visitors get to.
Take a bus from Madrid a couple of hours northeast to Soria. Remote and small, this provincial capital has sublime Romanesque churches and, east of the centre, the picturesque riverside of the Duero, with its unusual monastery of San Juan.
Right in the heart of town the Hosteria Solar de Tejada is an original, inexpensive and friendly lodging. From here, you could bus east to Tarazona, whose strikingly beautiful buildings of ornate brickwork are in the mudejar style, a Moorish-Christian fusion from a busier past when the town had significant Jewish and Muslim communities.
From Tarazona it's another short bus trip to Zaragoza, capital of Aragon, host of the World Expo in 2008 and an under-visited Spanish city. Underground Roman remains, striking modern architecture and the huge basilica of Our Lady of the Pillar are side by side in the easygoing centre. The Hotel Sauce is central, unpretentious, and excellent value.
If you fancy hiring a car (or taking the one daily bus) you could explore Sos del Rey Catolico, a beautifully preserved isolated village that was the birthplace of the Catholic King Fernando. Back in Zaragoza, book a fast train (or save money on a slower one) to Barcelona, just 100 minutes away.
Live la dolce vita in splendour
We are flying into Rome and join a cruise in Venice a few weeks later. We don't want to try to see Italy in two weeks but would prefer to visit a couple of areas using a base to explore surrounding towns and villages. We will not have a car so public transport must be available. We are fit and healthy 67-year-olds. Self-catering would be our preference for accommodation.
Jeanette Searancke
When in Rome do as Romans do: get up late, and fortify yourself with a granita di caffe (coffee shaved ice) at Tazza d'Oro for the climb up Capitoline Hill to watch the city glow rose-gold in afternoon sunlight. Wander around the open-air market in Trastevere's Piazza San Cosimato, take public transport to the extensive grounds of the Villa Borghese, or dive into the bone-chilling catacombs of San Domitilla just off the historic Appian Way.
Follow the evening crowds into a scene from Roman Holiday updated for the 21st century: DJs on boats moored along the Tevere (Tiber) River. Instead of taking the train directly from Rome to Venice, consider the scenic route via Verona and Vicenza. With its Roman amphitheatres, medieval towers and Gothic balconies that inspired Shakespeare's Romeo and Juliet, Verona is a Unesco World Heritage site - but it's also a prime spot to sample Amarone, the voluptuous red wine from Verona's hinterlands. Join the local crowds for a toast with polenta and sopressa at Osteria del Bugiardo (Corso Portoni Borsari 17a; 11am-10pm Tue-Sun).
Vicenza was once a Roman outpost, but had put on gilded baroque airs when audacious Andrea Palladio came along and stripped city palaces down to their naked neoclassical glory. With Palladian beauties ringing central Piazza dei Signori and flanking Corso Andrea Palladio, Vicenza earned a UNESCO World Heritage designation. A 20-minute walk leads to Palladio's La Rotonda villa, with its signature cupola, and nearby Villa Valmarana "ai Nani" covered with whimsical 1757 frescoes by Giambattista Tiepolo and his son Giandomenico in a wild departure from strict Palladian proportions.
For a sublime picnic in the gardens of Palladian Teatro Olimpico, head to Gastronomia Il Ceppo (196 Corso Palladio; 8am-1pm and 3.30-7.45pm Mon-Tue and Thurs-Sat, 3.30-7.45pm Wed), where the counter overflows with seafood salads and specialty cheeses.
Give yourselves at least a week or two to explore Venice's splendours, staying in a rental apartment (hundreds are listed at turismovenezia.it), and grocery-shopping at the legendary outdoor Rialto Market and pescaria (fish market).
Everyday activities seem fantastical when you catch your reflection shimmering in Venice's 150 canals, and hear your footsteps echo across 400 footbridges as gondolas glide silently past.
Win a Lonely Planet guide book
Get the information you need to make your big trip a success. Email your travel questions to travel.info@lonelyplanet.com and they'll be answered by Lonely Planet's experts.
In addition the best question each week will earn a Lonely Planet guide book.
To give yourself a chance to win add your postal address and the guide book you'd like to receive. You can find out about Lonely Planet books at LonelyPlanet.com. Not all questions are necessarily answered and Lonely Planet cannot correspond directly with readers, or give advice outside the column.