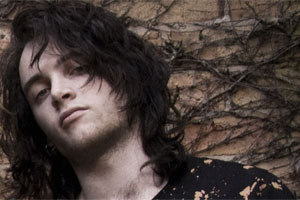 Do you travel light or heavy?
Because of all the gear we have to lug, we travel as light as possible - on our recent month-long tour of Aussie all of us had no more than hand luggage each.
Cattle or first class?
Cattle.
I can't travel without...
Hand sanitiser.
What type of suitcase do you carry?
My $30 Warehouse hard shell suitcase has worked out pretty good so far.
What's always in your hand luggage?
Hand sanitiser.
Are you a planner or last-minute packer?
The night before - so I guess that's a bit of both?
What's the best thing you've brought back from a trip?
The drum kit I bought in San Francisco.
Favourite or most exciting airport to land in?
Vegas has actual slot machines when you land.
Best packing tip?
Don't forget hand sanitiser!
Most memorable trip?
Spending remains of Aussie dollars at airport bar and disregarding our names being called until told the plane is about to depart. The walk of shame on a plane is pretty awkward.
What do you do while on the plane (listen to iPod, watch the movie, sleep, read, panic)?
For long flights I'll usually just watch a movie/listen to my iPod before taking a sleeping pill. Wish it was more interesting.
Aidan Bartlett is the drummer for Midnight Youth.