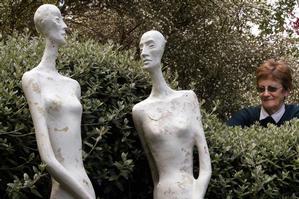 Six gardens on SH50 will open during the Tikokino District Gardens Fun Weekend in Central Hawkes Bay from November 21-22, 9am to 5pm. Tickets cost $5 per garden or $25 for all gardens.
Contact: (06) 856 5546
On the web: chb.co.nz
Food on the coast
The Kapiti Food Fair will feature diverse foods and cooking demonstrations by celebrity chefs. It's at Whitireia Polytech, Paraparaumu on December 5.
Contact: (04) 902 3883 or (04) 905 5520
Email: kapitifoodfair@gmail.com
To the mountain
Maungatautari Mountain will host the Maunga Cycle Challenge on November 22. Part of each entry fee goes to the Maungatautari Ecological Island Trust.
On the web: themaungachallenge.co.nz
Beside the lake
The biennial Rotorua Garden Festival will run November 13-15 and feature 35 gardens, including urban gardens, private lakeside retreats, and gardens with rare plants. Tickets are $20 (one day), $30 (three days), seniors $15 (Friday only).
Contact: (07) 345 9660
On the web: rotoruagardens.org.nz
Out for a paddle
The Mokoia Challenge Waka Ama is an action-packed spectacle held on November 14, where world-class paddlers will compete in races on Lake Rotorua.
On the web: wakaama.co.nz