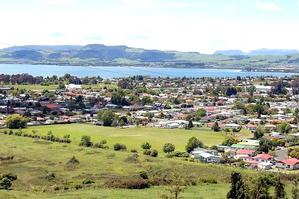 Music, comedy, dance, visual arts and theatre are on offer at the Tauranga Arts Festival, October 22 to November 1.
There are also several writers' events and a family programme.
Contact: (07) 577 7018
On the web: taurangafestival.co.nz
Welcome home
On October 31, birding enthusiasts will flock together to welcome godwits and other migratory birds back to the Manawatu Estuary after their 11,000km flight from the Northern Hemisphere.
Experts will be on hand with spotting scopes, and will provide plenty of educational, entertaining bird lore.
Contact: (06) 350 1922
On the web: manawatunz.co.nz
Frock on
As well as getting women out of their cars and on to bikes, Frocks on Bikes aims to raise awareness on climate change issues.
Several fun events are scheduled during the rest of "Frocktober", including major events in Auckland, Wellington and Christchurch to mark International Day of Climate Action on October 24.
On the web: frocksonbikes.org
Words on Waiheke
The Waiheke Literary Festival is an intimate festival featuring writers from a variety of genres, including poets, dramatists and children's writers.
It runs October 29-30 and includes a literary lunch, talks, readings and discussions. Book at the Waiheke Community Art Gallery.
Contact: (09) 372 9907
On the web: waihekebookfestival.co.nz
Day of action
Rotorua's Skyline Skyrides now offers a full day pass that includes one gondola ride, one helicopter flight, one Skyswing ride, unlimited luge rides on the day and one buffet lunch at Skyline's Cableway Restaurant.
It costs $249 per person.
Contact: (07) 347 0027
On the web: skylineskyrides.co.nz