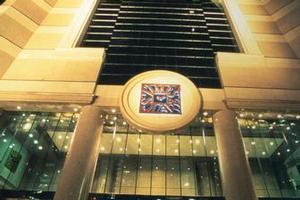 I still have nightmares when I think about it. I'm walking down an endless tunnel of brand-name shops and they all have sales on. There's no way out, nowhere to sit and the passersby are all looking at me warily because I seem to be the only person not carrying several shopping bags. Or maybe it's because they are all cool, poised and elegant while I'm scruffy, sweaty and wild-eyed.
It's Harbour City, the biggest shopping mall in Hong Kong, covering 20ha and with 50 restaurants and 700 shops. Yes, 700.
Before that there was the vast Times Square complex, and the huge IFC Mall, and City Gate, a giant factory outlet, out on Lantau Island near Hong Kong Airport. Not to mention the antique stores of Hollywood Rd, the myriad boutiques of Causeway Bay, the countless small shops in NoHo and SoHo - linked by a 1km long outdoor elevator - and the madness of downtown Kowloon.
That represents at least 10 hours of walking air-conditioned marble halls lined with enticing display windows, or steamy narrow streets full of quaint little boutiques, all offering the latest fashions and all promising amazing bargains ...
is it any wonder I have nightmares?
I could hardly complain. Shopping is one of the two main reasons for visiting Hong Kong (the other is eating and I was happy to go along with that).
And the four women I was travelling with certainly didn't mind. The blonde - it wouldn't be right to mention names - greeted each new mall or shopping area in our "diverse shopping experience tour" with teeth bared in excitement. As soon as we had agreed on a time and place to meet, she would declare "right" and head off at a run.
As far as I could tell she didn't actually buy much - only a cardigan, a top and a bit of make-up, at amazing prices, if I remember rightly - but she obviously adored the thrill of the chase.
"Is there an H&M here? I love H&M." And she'd be off in pursuit of her target.
When I questioned her, she claimed: "I don't really shop much. But I do like bargains. Look, there's a Zara here. I love Zara." And she was off again.
The others were less excitable but probably even more determined. I'd pass them occasionally, as I wandered the tunnels of Mammon, but they were too busy for more than a passing nod. There were brand names to gaze at, sales to savour, bargains to dream of.
The quiet one ended up with some underwear, which came in a particularly elegant little shopping bag, but she wouldn't let me see it (I was only trying to seem interested).
The mother bought two elegant coloured glasses - "they'll look even better with a gin and tonic in them" - shirts for hubby, a top and a lovely set of chopsticks.
But the real stayer turned out to be the bride-to-be who got lots of cute nicknacks for family members plus a nice little collection of purses and then returned to the fray after we had dinner - at a superb Cantonese restaurant in the Harbour City - to buy some cosmetics and a fantastic pair of false eyelashes at the Shu Uemura store.
As they showed off their purchases - except for the underwear - they were happy shoppers.
"Pity we don't have more time," said the blonde.
"There's a few things I'd like to try on and think about. I don't like to be rushed."
More time? I shuddered at the thought. But, in reality, behind the required facade of the put-upon-male, I wasn't too unhappy myself.
The antique shops in Hollywood Rd were wonderful. I particularly enjoyed the stall with porcelain figures from China's revolutionary past, including chairman Mao sitting in a chair alongside a wild-looking Red Guard haranguing some unfortunate counter-revolutionary in a dunce's hat. There were also wonderful Chinese bronzes and some very interesting carvings.
While we were in the area, there was also the chance to take a break from shopping by sneaking into the Man Mo Temple, whose two patron spirits are so respected that business deals used to be sealed by shaking hands in front of them.
The Heung Wung dried fish market - a block of streets with tiny shops festooned with dried fish parts - was a revelation.
There was a great little hat shop in Harbour City. I would have bought one of their stylish panamas but I already have two at home and I didn't think my wife would be impressed.
I enjoyed the sports shops in all the malls too - well, they did have an amazing array of goods and some of the prices were fantastic - and got close to buying a new pair of cross-trainers.
And moving between the malls did provide the chance to see a few of Hong Kong's sights.
Crossing the harbour to get from the shops of Hong Kong to those in Kowloon, for instance, involved a very pleasant cruise on a traditional junk, the Dukling, offering some lovely city views.
After we'd finished shopping at Harbour City, from the roof of the mall's parking building we got a great view of Hong Kong's Symphony of Lights, a spectacular nightly laser and light show.
And eventually I discovered the joys of Pacific Coffee, which had premises in most malls, where for just $4 I could buy an iced tea, sit back in an armchair and dream of ... Armani, Gucci, Louis Vuiton, Giordano, Vivienne Westwood, Anna Sui, Calvin Klein ... aaaargh!
CHECKLIST
Getting there: Cathay Pacific flies direct from Auckland to Hong Kong 10 times a week.
Where to stay: The Harbour Grand Hong Kong is a magnificent new hotel with views over the harbour and cityscape from every room.
Further information: There's a special section on shopping at the Hong Kong Tourism Board website.
Jim Eagles visited Hong Kong as a guest of Cathay Pacific and the Hong Kong Tourism Board.