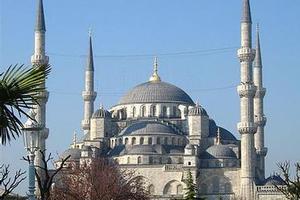 We (my husband and I, aged 70) will be in Turkey in mid-December for 10 to 14 days, starting in Istanbul. It appears most tour companies shut down over this period. A suggested itinerary would be appreciated.
-Bev & John Prentice
Some, though not all, tour companies do close down over this period. In December it gets extremely cold in the mountainous eastern regions and the Anatolian plateau. On the Black Sea coast it will be chilly and wet, but the Aegean and Mediterranean coasts remain pleasant, if a little rainy.
Istanbul and the coastal regions never shut down and you will find local operators still running tours.
Set aside three to four days to explore the wonderful sights of the stunning Byzantine city of Istanbul. You'll want to linger at the awe-inspiring Aya Sofya, one of the world's most glorious buildings. Constructed in 537AD , it was the grandest church in Christendom until the Conquest of 1453 when it became a mosque.
The graceful Blue Mosque is another striking work of art. The opulent Topkapi Palace was built by Mehmet shortly after the Conquest and remained the home of Ottoman sultans until the 19th century. Other great sights are the vast and atmospheric Basilica Cistern and the Istanbul Archaeology Museum. The Grand Bazaar is a highlight of a visit to Istanbul, too.
After a few days you'll be ready to leave the frenetic city and make your way to the Gallipoli battlefields. There are a number of minibus tours to Gallipoli from the lively harbour town of Canakkale, which is six hours by bus from Istanbul.
Just south of here is Behramkale where you'll find the Ionic Temple of Athena. Nearby Assos is a nice place to spend the night; a more picture-perfect harbour town you will not find.
Regular buses from Canakkale (1.5 hours) run to Ayvalik, from where you can get a minibus to Behramkale (20 minutes) and a shuttle bus to Assos.
Continue south to Ephesus, the best-preserved classical city in the Eastern Mediterranean. You will need to base yourself in Selcuk and catch a taxi to Ephesus (about $12).
Now nip inland to Pamukkale's gleaming white pools and ledges.
This is also a good base from which to explore the ruined city of Afrodisias, thought by many to rival that of Ephesus. The best way to get here is a tour from Pamukkale (around $30). Buses from Selcuk to Pamukkale usually involve a change at Denizli.
From there you can hit the coast again at Antalya, the largest Turkish city on the Mediterranean. This place is both stylishly modern and classically beautiful. You can reach Antalya by bus from Denizli.
If you still have time make your way northeast to Cappadocia, the otherworldly home of fairy chimneys, underground cities and rock-cut churches.
While planning, read the Ministry of Foreign Affairs & Trade's (MFAT's) travel advisory for Turkey at safetravel.govt.nz.