Northland boasts a number of thriving wineries worth a visit, says Helen Twose.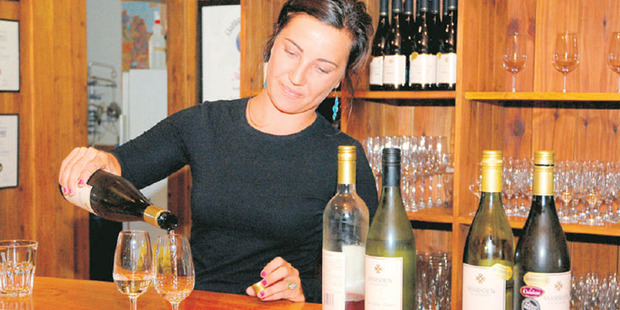 Think Kerikeri, think lovely juicy citrus, a temperate sub-tropical climate and historic links back to New Zealand's first European migrants.
Luring us north for a child-free weekend escape wasn't the orchard fresh fruit - that was a bonus - but the promise of a nice drop from a modern generation of Northland winemakers.
Despite not enjoying the profile of their southern counterparts, Northland wine growers can lay claim to cultivating their craft in New Zealand's oldest wine growing region.
It's nearly 200 years since Reverend Samuel Marsden dug the first grapevines into the rich Northland soil.
The Croatian gum diggers introduced their viticulture and winemaking traditions later in the 1800s.
After lapsing for a century, the last decade has seen the emergence of a small, thriving wine industry based on grape varieties that flourish in the warm, wet and relatively frost-free conditions of the Far North.
In Northland expect the person pouring the wine at tastings to have seen the whole process through from nurturing the vines, to fermenting and bottling.
First stop, Marsden Estate, one of the more established wineries in the area with grapes planted in 1992 and its first harvest three years later.
Since then Marsden Estate has produced award winning wines including its 2006 Black Rocks chardonnay, winner of the International Chardonnay Challenge in 2007.
With winemaker Rod MacIvor away, it was cellar hand Lauren Simms guiding us through the wine list which included the new-to-us red wine chambourcin - or "shambo" in local parlance.
A French hybrid variety developed in the 1960s, its resistance to fungal diseases makes it a boon in the humidity-prone north.
With requisite cellar door memento in hand we were on the road to Cottle Hill Winery.
For Barbara and Mike Webb their winery was a chance to replicate the quirky, funky vibe they experienced visiting boutique wineries of the Napa Valley in their native California.
Sailing into the Bay of Islands on their yacht in the mid-1990s, they weighed anchor and established Cottle Hill Winery.
Most of the Cottle Hill wines were under $20, which Webb reckoned was good value.
Cottle Hill also makes the Italian fire-water grappa.
Traditionally served neat as a digestif, grappa can be added to an after dinner espresso to make café corretto - guaranteed to put a glow in your cheeks.
The final stop was Ake Ake Vineyard, the newest winery on our itinerary.
Winemaker John Clarke, originally from the island of Jersey, was from a family of wine merchants but had never actually made the product.
The plantings in the vineyard - mainly syrah and chambourcin - are nine years old and Clarke and his wife Aynsley Quenault have owned it since 2004.
After a morning of wine tasting it was time enjoy the early afternoon sun in the Ake Ake Vineyard restaurant. A glass of the local drop, and a lamb kofta and couscous salad, before finishing off with a sublime sauternes custard with spiced fig compote - just bliss.
Marsden Estate also offers dining options. An all-weather outdoor area offers stunning views across a lake and the vineyard beyond. Indoor fireside dining is also available.
Alec Neale of Kerikeri Taxis shuttled us between the wineries and can build an itinerary to suit. We stopped off at Pete's Pioneer and Transport Museum so the husband could drool over the collection of classic cars.
Replete and accompanied by the merry clink of wine bottles it was time to make like Nana and have a quiet afternoon lie down.
CHECKLIST
Wineries:
Marsden Estate: Cellar door and restaurant, (09) 407 9398.
Cottle Hill Winery: Cellar door, (09) 407 5203.
Ake Ake Vineyard: Cellar door and restaurant, (09) 407 8230.
Getting around: Kerikeri Taxis, ph (09) 407 9515 or 021 407 951.
Where to stay: Kerikeri Park Motel, 0800 800 500.
Helen Twose visited Kerikeri as guest of Kerikeri Park Motel.