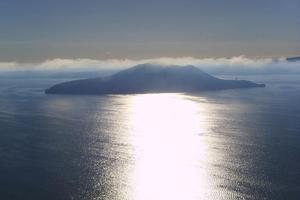 Hot pools and winter. They go together like cheese and wine. And the first place you think of for hot pools in this country is undoubtedly Rotorua - but as well as a good soak the city has plenty of other attractions for a fun family winter getaway. Here are a few suggestions.
Rainbow Springs
This wildlife park has been entertaining and educating visitors about New Zealand flora and fauna since 1932 but here's a tip - for a different view go at night. The subtly lit forest and pools filled with enough trout to make any fisherman's arm twitch take on a whole new life at night. Plus it's the best time to see our favourite native bird scuttling across the ground of the Kiwi Encounter enclosure.
The birds are still protected behind a barrier but they'll come surprisingly close to you as they fossick in the undergrowth - and they're surprisingly big. An entry ticket to Rainbow Springs is valid for 24 hours so you can take the family during the day, then return after dark. See rainbowsprings.co.nz or kiwiencounter.co.nz
Mokoia Island
This is arguably one of Rotorua's hidden gems. The Wai Ora Experiences (the company has exclusive rights to take visitors to the island) boat will collect you from the jetty on Rotorua's lakefront for the 20-minute trip to the island. Mokoia holds a special place in Maori history as the backdrop to the love story of Hinemoa and Tutanekai. Forbidden to marry and separated by the waters of Lake Rotorua, with Tutanekai living on Mokoia, Hinemoa swam to him one night guided only by the sound of his flute playing. A visit here is a charming mix of Maori history and legend, as well as close encounters with cheeky native birds, all capped off with a foot soak in the famous Hinemoa Pool. Most of the Wai Ora tours also include a sampling of tasty treats made with native herbs and spices.
Whakarewarewa Thermal Village and Reserve
This is the grand old lady of Rotorua tourism and a visit here is a little like stepping back in time. The village homes may be modern but a lot of the guides here are following the family tradition of guiding and there's still something decidedly olde worlde (and warming on a chilly Rotorua day) about corn cooked in a natural hot pool, or a steam-heated hangi. Watch the spectacular Pohutu Geyser blow its stack and see how the overflow from the other large hot pools is channelled to fill the village's communal baths. There are also regular cultural performances and craft demonstrations. Although the the squirting water and boiling mud is always fascinating, the real treat of Whakarewarewa is seeing a living village and culture adapt to its very unique surroundings.
The Buried Village of Te Wairoa
This is simply the best place to appreciate the level of destruction caused by the 1886 eruption of Mt Tarawera. At the time the settlement was a thriving staging post for travellers off to view the Pink and White Terraces. Within hours of the eruption the town was buried under more than a metre of volcanic mud and ash. Today the village is an informative mix of recreated period buildings and the excavated remnants of original buildings, including key sites that sheltered survivors. The on-site museum also includes a vast, fascinating collection of day-to-day belongings excavated from the ash.
Rotorua Museum
This, one of the best museums in the country, is another place to learn more about the history and science behind the Tarawera eruption. The museum's permanent exhibit on Tarawera is extremely comprehensive and definitely worth a visit, but the other permanent exhibition - Taking the Cure - is equally fascinating.
The museum is housed in what was once Rotorua's bath-house, catering to those who believed the heated mineral waters would heal their various ailments. At times the grim treatments and photographs, along with the existing treatment rooms all feel rather like some ghastly torture movie. It's certainly an eye-opener when it comes to early forms of medicine.
The historic building is also undergoing a huge refurbishment over the next two years to see it finally completed to the original specifications drawn up at the turn of the 20th century.
If weather permits, climb to the roof for some impressive 360-degree views. And finally, for a different slice of Rotorua history, visit the very moving exhibition Ake! Ake! The story of B Company 28 Maori Battalion.
Wai Ora Spa and Hell's Gate
Mud, glorious mud. If you're looking to really embrace Rotorua's geothermal make-up and relax at the same time try Wai Ora Spa at Hell's Gate. Soak in your own hot pool while slathering your skin in soft, sticky thermal mud. It takes a bit of courage on a cold Rotorua day to get under the freezing cold shower to wash it off, but your skin is left feeling invigorated, silky smooth and nicely exfoliated.
From there relax in the larger mineral pool then treat yourself to a traditional Maori massage. And if you want a little action before all that pampering, wander around the Hell's Gate thermal area. It's one of the smaller geothermal areas in the region, but also one of the most explosive with plenty of violently boiling mud, steaming water and Kakahi Falls - the largest hot water fall in the southern hemisphere
Farmers' Market, Kuirau Park
This is a lovely place to wander around on a crisp winter's Saturday morning. The market is packed with fresh fruit and vegetables, flowers, and other locally grown or made produce.
Treat yourself to a hot fritter or Maori bread for breakfast while the kids play in the nearby playground. After the market spend some time wandering around this large (30ha) city park where there are hot springs and mud pools at every turn and even a foot pool to soak tired feet.
* * *
Heritage Rotorua is located right on the doorstep of Whakarewarewa Thermal Reserve and close to many of the town's attractions, including the Whakarewarewa Forest. The 203-room hotel has a range of modern
superior rooms and suites, plus a thermally heated outdoor swimming pool, spa pool, gym and a state-of-the-art Qualmark-awarded Pohutu Maori Cultural Theatre, which runs a spectacular dinner-show. The
hotel's restaurant offers a three-course dinner buffet for $37.50 a person and an a la carte service for in-house and casual diners.

The hotel is Green Globe benchmarked for sustainability and features a new on-site day spa in the hotel's dedicated private studio overlooking the Whakarewarewa Thermal Reserve.
Heritage Rotorua has weekend overnight packages for $175 including breakfast for two. If you have the kids with you, rooms in the hotel's Whaka wing include a second double bed. Children stay and dine for free with their parents on weekends and school holidays. Visit heritagehotels.co.nz or call toll free on 0800 368 888.
Kerri Jackson was a guest of Heritage Hotels and Tourism Rotorua