Eumundi Market is the highlight of any foodie tour of this region, writes Kerri Jackson.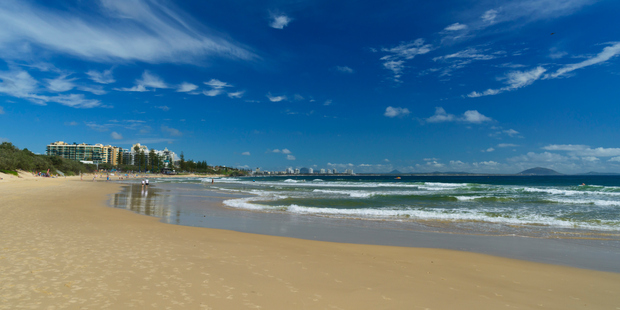 Wandering around Eumundi Market was a tortuous experience. After a French toast feast at a nearby cafe I was chock-full, yet temptation lurked at every turn.
Tables groaned under the weight of cheeses, preserves, fresh fruit, breads, pastries, chocolates and coffee, almost all made or grown by locals living around Queensland's Sunshine Coast hinterland and Maroochy region.
Eumundi is a vast market, home to all manner of arts, crafts and clothing, as well as food. There's also live music, massage and street theatre.
The market, which takes over the small town every Saturday and Wednesday, is the highlight of any foodie tour of this region.
Other must-visits are Kenilworth Country Foods for cheese, the town of Montville for fudge, and Buderim for the ginger factory.
To make the most of the gorgeous, white-sand beaches and fantastic shopping, and the beautiful scenery inland, base yourself in one of the coastal towns, such as Maroochydore or Mooloolaba.
If food is not your motivation, this stunning part of Queensland has much to keep you happy.
With temperatures that can still reach the low- to mid-20s in winter, the beaches that stretch around the coast are always pleasant.
If you're feeling fit, try climbing Mt Coolum, where you'll be rewarded with 360-degree views that take in the entire Sunshine Coast.
As you walk you'll also be able to admire the incredibly diverse species of plant life - more than 700 - all confined within the one square kilometre of the mountain.
Further inland and south of Maroochydore, Buderim Forest Park is a great escape from the Queensland heat, filled with waterfalls under a thick green forest canopy.
The really active can try the Sunshine Coast Hinterland Great Walk - a 58km, five-day trek that takes in five of Maroochy's national parks and forest reserves.
If five days seems a little extreme you can just pick a section. It's a great way to see this surprisingly lush part of Australia from the ground up.