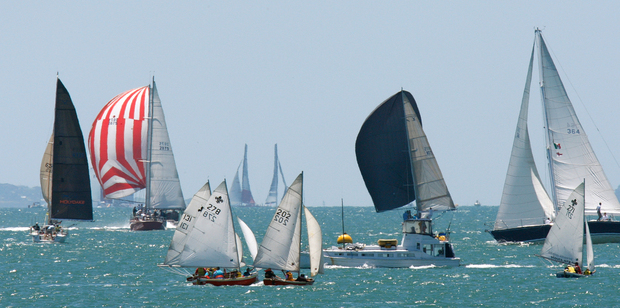 What are the special experiences every New Zealander - or every visitor who comes here, for that matter - should have?
Feel the oceans collide at Cape Reinga? See glowworms in Waitomo Caves? Experience the seething geysers at Whakarewarewa? Sip a sauvignon blanc on the shores of Marlborough Sounds? Ski at Queenstown? Hear bellbirds singing in the Catlins? Watch kiwis pecking at the seaweed on Stewart Island? The choices are huge.
The Automobile Association has just issued a list of "101 must-dos for Kiwis" and is inviting us all to vote for a top 10 which will feature in a television documentary next year.
The main aim, according to AA tourism's general manager Peter Blackwell, is to remind people that "we live in an amazing country and there are so many wonderful places and activities to experience".
But it also provides the basis for an interesting debate about what are the quintessential Kiwi experiences.
The AA's selection was evidently made in conjunction with the 32 regional tourism organisations and it's a thorough list.
But I have a couple of quibbles. Why would you include having a massage in Nelson as opposed to enjoying the marvellous art and craft scene? The Hundertwasser toilets in Kawakawa may be quirky but I'm not sure relieving yourself there is one of the country's greatest experiences. And I don't think many of us are going to qualify to do the Speights Coast to Coast race across the Southern Alps.
But those are only minor points. If you were to do everything on the list you'd certainly have a good feel for what makes this country special.
I was a little surprised to discover that, even though I've seen a fair bit of New Zealand, I've had only about half the experiences.
Mainly that's because I've yet to get to a lot of the events listed, like the World of Wearable Art show, now in Wellington, Auckland's Big Day Out, the Opotiki Silent Film Festival, Hokitika's Wild Foods Festival or Wanaka's Festival of Colour ... though I'd certainly like to.
Still, I have been to a few, including Mission Concerts in Napier, Whitianga's Scallop Festival and the Bluff Oyster Festival, Auckland's Christmas in the Park, Napier's Art Deco Weekend, Toast Martinborough and Auckland's Anniversary Day Regatta - and had a great time at all of them.
There are also a few activities - like night skiing at Coronet Peak, Le Race the Burt Munro Challenge Rally or curling in Central Otago - that are a bit outside my skill set.
On the other hand, I have done a lot of the things on the list, ranging from savouring wine in Hawkes Bay and Marlborough, walking in the Tongariro National Park or Marlborough Sounds, trout fishing in the Central North Island or sailing on the Waitemata, which are fabulous experiences.
But, more than anything, the gaps in my personal list - which include, I'm embarrassed to admit, Lake Waikaremoana, Milford Sound, Lake Tekapo and Kapiti Island - illustrate just how many wonderful things there are to enjoy in this country.
My top 10 - some of which are not on the AA's list - would be (not necessarily in this order):
1. The kauri lords of Waipoua Forest: They've been presiding serenely over the forest since before the birth of Christianity.
2. The dawn chorus on Tiritiri Matangi Island: Made all the more beguiling by the fact that it has been restored by the work of countless dedicated volunteers.
3. Auckland Anniversary Day Regatta: A spectacular celebration of our maritime heritage. Whakarewarewa - a wonderful combination of Maori culture and geothermal activity.
5. The Weta food and wine festival in Waipukarau: This low-key wine event is the most enjoyable of the many food and wine festivals I've attended over the years.
6. Waitomo Caves: I've been there many times and the voyage in the glowworm cave never fails to excite me.
7. The Tongariro Crossing: Our finest day walk.
8. Kaikoura: For its wonderful marine life, and not just the whales.
9. Lake Matheson with its reflection of Aoraki: Arguably the most spectacular of many fantastic views of the Southern Alps.
10. Dusky Sound: For its incredible combination of unspoiled tranquillity, traces of Captain James Cook and remnants of lost early settlements.
* The North Island dominates that list, which is strange when the South Island is undoubtedly the more beautiful, but I think it's because there's a wider range of experiences to be had in the North.
Anyway, it's only one person's view, and I've no doubt anyone else out there could easily come up with a completely different top 10 every bit as appealing.