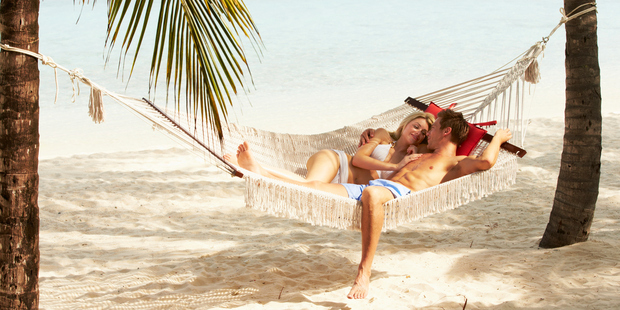 Honeymoons are great fun - at least, the one I gatecrashed was. Although I'm pretty certain my presence didn't add to the overall romance of the occasion, we all had a lovely time.
When my Kiwi cousin-in-law got married to an English mate of mine, a long-haul flight to the UK was in order. After a wonderful wedding at London Zoo (superb venue), family members who had travelled so far were invited to the honeymoon in the south of France, where we all perched up in a big rented villa for a few days of cramping the groom's style. ("Good morning! How's the romance?")
It's a growing trend.
An unscientific survey by foreign exchange company Travelex found that 20 per cent of newlyweds spent their honeymoon with friends and family. We were invited along because we'd travelled so far. But for many, finance is a factor: half the unmarried couples surveyed said they would consider taking friends and family with them on a buddymoon if it saved the wedding duo money - ah, how romantic.
I can understand bringing people on your honeymoon because you like their company as mates or love them dearly as family, but bringing them along to save a few bucks? Hell, why not be done with it and share a dormitory?
Elvin Eldic, from Travelex, said: "It makes perfect sense to continue the celebrations with loved ones, while sharing the costs."
But it's not always simply a matter of saving cash. In the new borderless world, we're more likely than ever to meet and marry someone from the other side of the planet. It can make choosing a wedding venue a tricky affair.
Once the in-laws whose homeland didn't get hosting rights for the Big Day have flown all the way around the world, it seems polite to invite them to stick around for a few days afterwards.
Which was how I found myself in the south of France on someone else's honeymoon.
Kiwis are surely more likely than most to find themselves as the third wheel on a buddymoon. We travel often, go further than most and have a tendency to settle in distant lands (often in nice jobs). Everyone has a couple of mates living in London or New York, lured by a local job, then secured by a local love.
If you're there after the big day, make sure you give the happy couple a little time to themselves.