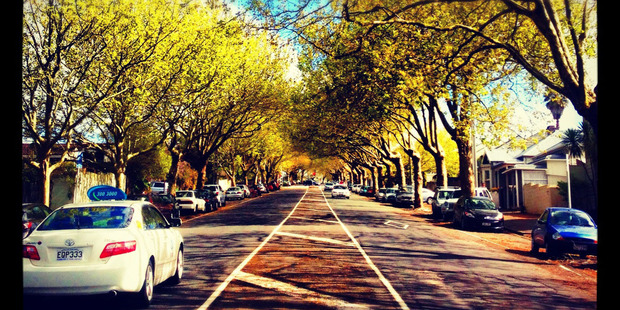 I regularly walk down Franklin Rd in Ponsonby and it is a lovely street. However, the condition of the footpath is dire, to say the least. Even before any damage that the Victoria Park Tunnel project may have caused, it was bad. Is there a plan to re-pave the footpaths of Franklin Rd? They are particularly uneven, with a lot of 'patches' where work has been carried out over the years and then covered up. Add to that the massive number of leaves falling at the moment and it's a recipe for a lot of twisted ankles. Suzi Smith, Auckland.
The latest schedule, to the end of this month, does not include Franklin Rd, sadly.
Auckland Transport's website has the following to say: 'There are more than 2214km of footpaths across Auckland central, many of which are in poor condition. Accelerated deterioration has been caused by a combination of poor reinstatement by utility operators and building developers, tree roots and vehicles parking on the footpath.
"Many of the city's footpaths were constructed at a time when design conditions and standards were not as high as they are today. Citywide footpath condition surveys have revealed that 30 per cent, or 664km, of footpaths are assessed as poor and very poor.
"Auckland Transport sets aside upgrade funding for footpaths based on an assessed life through a process of depreciation. Unfortunately, for the reasons stated above, many footpath lives have been shortened - creating an upgrade backlog."
Why is there no sign indicating the correct lane for the airport when you are travelling south on the Northern Motorway? With six lanes to choose from approaching Fanshawe St, I am sure it would be helpful for visitors to see the universally recognised aeroplane symbol on the Southern Motorway sign. When driving in unfamiliar places myself, it is always reassuring to see the symbol when returning to airports. John Morgan, Orewa.
When last I addressed this question, the Transport Agency informed us that it has to balance the need to provide information with the risk of confusing drivers and having them take the wrong exit, and it advises those unfamiliar with the motorway network to plan their route so that their journey is a safe one.
The notion of planning your trip is a good one. A quick glance at a map would surely show that Auckland's airport is well south of the city and thus the Southern Motorway lane would be the best option.
In March, I noticed some construction work going on under the rail bridge on Walpole St in Ellerslie. While travelling under the bridge, I noticed a yellow steel beam across it. Can you please find out what it is and its purpose? Amyn Nayani, Ellerslie.
A spokesman for KiwiRail advises that the yellow impact beam is there to prevent bridge strikes at that location - there have been numerous incidents there. Whenever one of its bridges is hit by a vehicle, staff need to inspect the bridge to ensure there has been no structural damage before trains can be allowed to run over them. This causes disruption to rail services.
The beam is not part of the bridge structure so takes the impact instead and prevents any damage to the bridge itself.