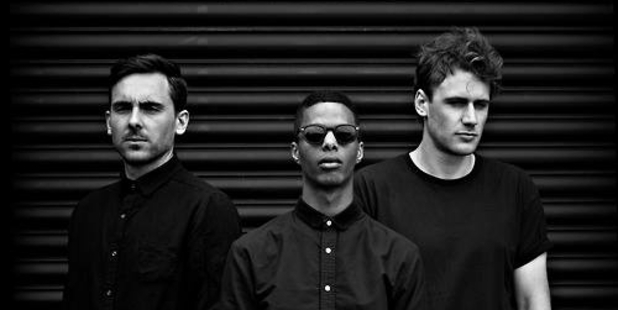 If you're a keen fan of rising Kiwi act The Wyld, you may have spotted an exciting announcement on their Facebook page earlier this week. The alternative hip-hop trio who formed in 2010 have been signed to Columbia Records in the US, and look like they could be our next successful musical export.
The group, which consists of front man Mo Kheir and multi-instrumentalists Joe Pascoe, and Brandon Black, who also sings, released their debut album The Preface in New Zealand in 2012, and recorded a further EP Abstract at Red Bull Studios last year. Their pounding, cinematic single Odyssey from that EP was then picked up to be used as a synch for the McDonald's Sochi Winter Olympics campaign, after their manager Michelle Bakker presented the track to global licensing company Music Dealers.
Perhaps not surprisingly, the synch generated new international attention for the trio, and caused a fair amount of social media buzz, including being listed on Spotify's most viral tracks for a week at the end of February (it measures the amount of attention each song is getting, based on numbers of listens and shares). They came in above David Guetta and Lana Del Ray, and were the only independent band on the list.
"It was amazing, we were so proud to see that we were the only unsigned band on the chart," the band explain to TimeOut from their current base in Los Angeles.
"It meant there was a genuine buzz from people connecting with our music in an authentic way via researching it online or using the Shazaam app to find the song."
Various labels in the US and the UK took note, and started making enquiries.
"Our manager was fielding calls, and offers started to come in immediately. We all agreed that the time was right to head over to the US independently, without committing to a label. We wanted to play shows and meet in person with the people that were interested in working with us.
"After about two weeks of back to back meetings across Los Angeles and New York we decided that Columbia Records would be a great home us."
The deal is for a new album, which they will be write and record in coming months from Los Angeles, but they will also be re-releasing both Preface and Abstract in the US, and pushing a couple of singles and videos from Abstract in the lead up. "We're really stoked with the deal as it's very unlike the usual horror stories you hear sometimes with artists signing major deals. Our goal was to get a team around us that 'got us' and what we're trying to do with the music, and we think we've definitely found that."
- TimeOut