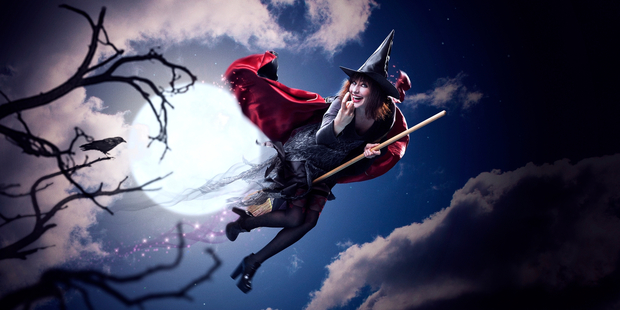 Forget about Australians appropriating our cultural icons; the Scots are getting in on the act. Bruce Strachan, artistic director of Scotland's Nonsense Room Productions, says Lynley Dodd's Hairy Maclary, a favourite with children since it first appeared 30 years ago, has been adopted as one of Caledonia's own. "Indeed, I've even seen the odd bookshop list him in their 'Scottish' section."
Now we can see what the Scots make of the much-loved pooch when Strachan's company brings the musical, Hairy Maclary and Friends, timed to coincide with Hairy's 30th birthday, home for the July school holidays. First performed at the Edinburgh Festival in 2010, the show has been touring the world on and off ever since.
Strachan believes one of the keys to its success is being true to Dodd's words and making the dogs look as life-like as they can. However, he and Nonsense Room Productions co-founder and producer Simon Beattie have made human narrator characters more prominent than in the books and weaved a few of the stories together to create a loose narrative about a day in the life of Hairy Maclary and his friends.
"The words are so lyrical and have such clever rhymes and rhythms, we felt using music was the best way to really bring them to life; although some stories do work better with a spoken narration, using music in the background. The melodies work so well with the words in the story, and are so catchy, they stay with you for days."
Auckland's Tim Bray Productions, which staged its own version of Hairy Maclary to royal visitors Prince Charles and Camilla, Duchess of Cornwall, in 2012, has long used children's books as the basis for its plays.
These holidays, it reprises Pippi Longstocking in a new production which, says Bray, is far more physical, featuring acrobatics, than its previous interpretation. In September, the company will premiere author Joy Cowley's much-loved Mrs Wishy-Washy which Bray has spent months poring over to devise a script.
"For me, it's really important to keep the integrity of the original stories. After all, this is someone's precious creation and you want to do it justice, to do it well. I think it's important to remember the story is obviously strong enough and that's the reason we're bringing it to the stage. The story speaks for itself."
Alannah O'Sullivan, whose adaptation of Spike Milligan's Badjelly the Witch is being staged by Auckland Theatre Company, says the laugh-out-loud story, which she read repeatedly to her nieces and nephews, made her want to write a theatre version so kids could see the book they loved on stage. "It's a beautifully structured piece of work and was calling out for a stage adaptation."
She says the story has a clear narrative drive, characters children identify with and a genuine baddie (played by Lisa Chappell) who gets her comeuppance - and who better than God to mete out the punishment?
"The story hasn't changed, it's simply been built up and textured so it covers the stage traffic required for a children's show.
"Each scenario was played out to the full, rounding out Spike Milligan's characters, but always keeping Tim and Rose's mission to the fore. Milligan gave me the lead in comic action and dialogue, along with the tone and inspiration to develop the narrative. Songs and music were integrated to give it body, colour and variety."


Holiday theatre
What: Hairy Maclary and Friends - The Musical
Where and when: Herald Theatre, July 16-17
What: Pippi Longstocking
Where and when: The Pumphouse, July 13-27
What: Badjelly the Witch
Where: Bruce Mason Centre, to July 16
What: Aladdin
Where: Bruce Mason Centre, July 22-27