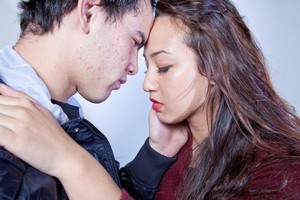 While Kila Kokonut Krew sings a new song with The Factory, across town students from Manukau Institute of Technology will put a South Auckland spin on the much-loved musical West Side Story.
MIT this year began a performing arts programme in conjunction with South Seas Film and Television and is now staging its first production.
Director David Coddington says they picked Arthur Laurent's classic West Side Story because its themes of racial prejudice, gangs and eventual reconciliation are timeless while its New York setting is recognisable to all.
Coddington says around 28 students are performing and all identify strongly with the musical.
"I think we also have to remember that West Side Story ends on a positive note - that love, in the end, is such a more powerful and worthwhile force than hate."
The production uses the creative skills of students across MIT.
Choreography and costume design has been taken on by award-winning independent performance artist and choreographer Cat Ruka, who is head dance lecturer for the School of Performing Arts while lecturer in singing Jason Te Mete is responsible for music.
Ruka and Te Mete say they're incorporating modern techniques and allowing the students to showcase their talent in a first-class production.
The set, designed by Becky Ehlers, is being painted by students from the MIT School of Visual Arts while makeup and hair will be created by students from the School of Hair and Beauty.
Performance
What: West Side Story
Where and when: TelstraClear Pacific Events Centre, Manukau, August 19-21