A week in the life of actor and bro, Tim Carlsen.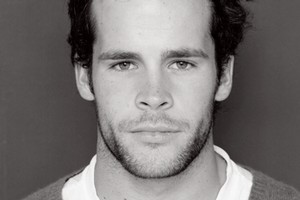 Friday night drinks? Meet me at: The back deck at my flat with friends - sorry winter, you can't stop me.
Where I'll be wearing my new: ... (aka second-hand) winter jacket that desperately needs to be introduced to a tailor.
And this weekend I'm planning on: Learning lines, catching up with friends and ducking off to Auckland's west coast - rain, hail or shine.
But first I'll need to refuel at my favourite cafe: Good One.
Saturday evening. If my dreams came true there would be a gig by: This is a tough one! I'll roll with whatever comes to mind first...
Alive - The Cinematic Orchestra; Dead - Johnny Cash
But if there's nothing else doing I'll probably just: Listen to some records - accompanied by a coffee - and write.
On my stereo/headphones right now is: The soundtrack to the spaghetti western film A Fistful of Dollars.
The books I can't put down are: I need to pick one up first - the one that's looking at me right now is The Creative Habit.
The TV show I take the phone off the hook for: I don't watch a lot of TV at the moment... but a DVD would be Kaikohe Demolition.
The movie I've been dying to see: Las Acacias.
A non-cooking Monday night means takeaways from: Khyber Spice supermarket in Sandringham - you never know what's going to be at the counter.
Or a splash-out Wednesday night restaurant would be: Ebisu.
*I Love You, Bro plays the Herald Theatre from July 29th 2011. Tickets available through THE EDGE.
- TimeOut