Ten short plays by emerging actors take a conservative look at human relationships.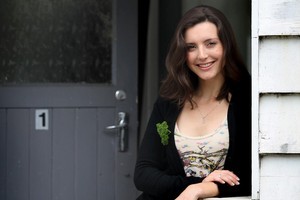 It's a little worrying how 10 10-minute plays, diverse in tone and genre, can give such a unified story of gender roles and relations as these first plays of the Short+Sweet competition.
The unorchestrated collective message is: women stay home, hysterical and prissy, and look after babies; men swear, go to sea, and live as "butcher king" predators and insensitive philanderers. Everyone is straight.
The only explicit stereotype reversal is the amusing, eye-catching Outsourced in which a female estate agent type (Andi Crown, fabulously Nasal) instructs her PA (excellent straight woman Mikassa Cornwall) to find her husband an escort as she's too busy to attend her own wedding anniversary.
The habit of spending money on affection because time is too precious is successfully lampooned.
Meanwhile, Perfect shows remarkable depth in 10 minutes, presenting a couple (Liesha Ward Knox and Coen Falke, both good) who are so scared of losing their happiness together they fear any change and refuse to admit to each other that things are even slightly less than perfect.
Among a clutch of mostly static productions, this one, directed by Mike Dwyer, was refreshing in its dynamic physicality across the stage.
The flatmates' Friday night conversation in Game On by Renee Boyer-Willisson is a little too self-explanatory but heaps of fun, and Peter Larsen's Lithium Kiss edges towards an understanding of the dilemma of how to handle someone you love who has been deemed insane (although "Justine" is rather too agitated for someone on lithium).
Because the World Needs Unicorns is a suitable note to finish on. Starring an excellent cast including the reliable Morgana O'Reilly as the pink-dressed Unicorn, Semu Fillipo as Noah and Fraser Brown as the dapper Dragon, it is a comic reminder about why pairing up for the Ark isn't the be-all and end-all to life.
The offerings are uneven, sets often winter-drab, and enunciation could sometimes be clearer. But this is to be expected as many of those involved are young and emerging theatre practitioners. Short+Sweet is a good place to try things out.
What: Short+Sweet Theatre Festival, Week 1.
Where: Herald Theatre, to Saturday.Genders stereotyped in 100 minutes flat