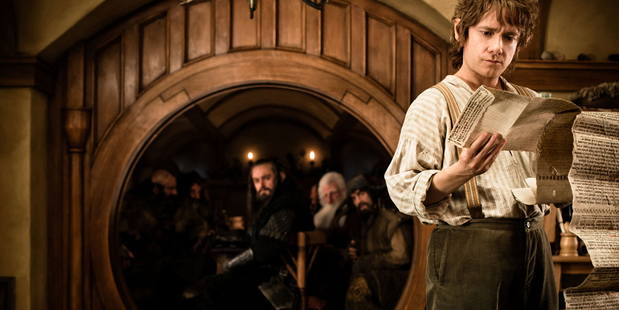 A UK reviewer has shredded The Hobbit as an interminable film so filled with "faff and flummery" it feels like a fan-written internet tribute.
Robbie Collin issued his scathing take on The Hobbit: An Unexpected Journey in a recent issue of The Daily Telegraph.
He said the 169-minute film was too long, taking more than a minute of screen time for each of the 130 pages of The Hobbit it covers.
"The work of the sombre Hungarian auteur Béla Tarr, whose grinding tale of apocalyptic poverty The Turin Horse ran to a mere 155 minutes, feels nippy by comparison.
"This film is so stuffed with extraneous faff and flummery that it often barely feels like Tolkien at all - more a dire, fan-written internet tribute."
Collin said the film's filler included a conversation between Gandalf (Ian McKellen), Galadriel (Cate Blanchett), Saruman (Christopher Lee) and Elrond (Hugo Weaving), which is so boring the dwarves leave before its over.
He blamed the film's woes on director Peter Jackson's decision to stretch The Hobbit out over three films at the expense of "artistic worth and entertainment".
"As a lover of cinema, Jackson's film bored me rigid; as a lover of Tolkien, it broke my heart."
Only Andy Serkis came away from the review unscathed, with Collin saying his reprisal of the role of Gollum stole the show.
Other reviewers have been more positive about The Hobbit, with Matthew Leyland of Total Film calling it charming, spectacular and technically audacious.
"In short, everything you expect from a Peter Jackson movie."
Ed Gonzalez of Slant magazine said the film was a promising sign for future movies in The Hobbit trilogy.
"The film, still only clearing its throat, hints at a wellspring of emotional riches to come."
- Herald Online