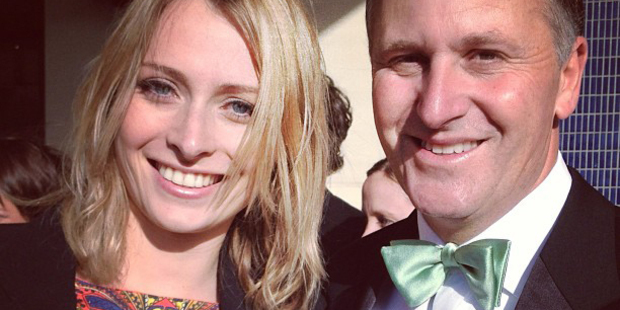 Prime Minister John Key has been enjoying the reception he has received on the airwaves and across social media following The Diary's story about an actor's attempt to belittle him.

Chelsie Preston Crayford posed with Key while purportedly holding an "I'm with stupid" sign. She recently posted the photo to her Instagram page and Labour-leaning blog The Standard said this week: "Good on her for showing what many others feel".

However, Key - like the Herald's Photoshop expert - believes the image was altered and the words and sign added at a later date.

"I recall that photo being taken. It was on the red-carpet at The Hobbit premiere in Wellington last year," Key told The Diary.

"My security people were with me the whole time. They were only feet away as I walked the red carpet. They say they wouldn't have allowed that to happen.

"Occasionally, people try and pull stunts in pictures with me, but my security team are well aware of that sort of carry on," Key said.

Preston Crayford did not respond to further messages when asked to clarify if the picture had been altered.

As for Key, he just chortled: "From what I can see she has the sign pointing in the wrong direction".