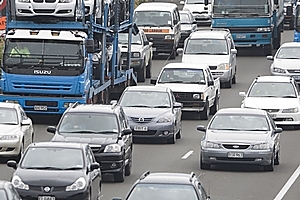 Auckland company Enervate is looking to a Singapore shopping mall for further road-testing of its innovative technology to capture energy from passing vehicles.
The company's PowerTread system, in which tubes that are compressed by vehicles and pump hydraulic fluid to turn a turbine and generate electricity, has undergone extensive testing and simulation over the past three years.
One PowerTread unit can capture enough energy from vehicles on a roadway to supply power to up to three typical New Zealand homes, the company says.
Its head, former aircraft technician Justin Robertson thought up his idea nearly a decade ago when he was a builder in Auckland.
Over the past three years he has worked with the Auckland University of Technology (AUT) on prototypes which have turned the concept into reality, and used the university's business innovation centre to help identify potential customers and collaborations.
An early prototype on a busy highway at the Malaysia-Singapore border successfully powered the lights and electricity of the border patrol booth for two days - before the huge traffic loads began to take a toll on the device.
The company has calculated that on an industrial scale the machine could generate 15KW an hour, enough to power 12 good-sized homes.
Now PowerTread has evolved to its third prototype and Enervate is setting up an operation in Singapore, with the help of Singapore government grant.
- NZPA