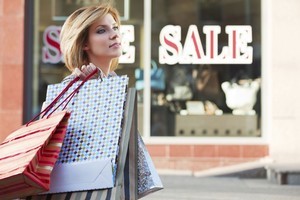 I have had a lot of feedback in response to last week's column - in which I suggested (or perhaps stated) that women were not quite as intelligent as men.
To be specific, I was stating that they lack a specific form of intelligence called work focus intelligence (WFI).
I have to say a flood of mail was anticipated. What wasn't anticipated, however, was how positive most of it was, with most people, men and women, tending to agree with me.
One woman even went as far as saying: "It is great that somebody has finally spoken up and said what we have all known for a long time.
I don't particularly like having to think all the time, so I feel like a weight has been lifted off me. Now I don't have to pretend to be intelligent all the time, when all I really want to do is shop and look sexy for my husband."
I read this email several times in an attempt to ascertain whether the writer was being sarcastic or not.
I also had a number of male experts go over it with a fine tooth comb.
To be 100 per cent certain, we loaded it into a sarcasm detection program I had downloaded while I was surfing the internet in Raglan.
By doing this, we were able to ascertain that the email was indeed genuine and that the writer was in no way attempting to be sarcastic - if she had been the program certainly would have picked it up, along with the three or four spelling mistakes. (I have corrected those).
The program cost US$295 and came with a mood option that allowed you to compose entire emails in bold capitals and a range of different fonts.
So what does this tell us? It clearly suggests to me that on several levels women may actually be more intelligent than past research suggests.
They seem to be able to rationalise on a level far higher than previously documented. The fact that this letter writer, whom we must presume was a woman, was able to put her point across rationally without getting emotional, sarcastic or both, suggests that women are either becoming more intelligent across the board, or at least are able to mimic the more logical, arguably less exciting behaviour, of men.
Either way it is a good thing and makes me think that scientists may have to redesign the Kessler intelligence pyramid.
The intelligence pyramid was designed by Dr Haime Kessler in 1956 and ranks intelligence according to sex and then compares that with the amount of proteins, carbs and fats we should be eating in our diet.
The food pyramid has been turned on its head recently with the discovery that high-in-sugar carbs shouldn't be so prominent at the base, so perhaps it's time to bring women up to their rightful spot on the intelligence pyramid alongside soft cheeses and other proteins.
Dr Kessler was unavailable for comment as he died in 1966 due to complications after a long battle with lactose intolerance.
Personally, I think it is time to do away with all this pointless scientific research. It only teaches us about humans on a biological level, but teaches us little on how to interact better with the opposite sex on a day-to-day basis.
We should celebrate our differences regardless of what they are. So instead of arguing about whether women are as intelligent as men - men could use our greater intelligence to dumb ourselves down a little. We should meet each other halfway on the Kessler pyramid, perhaps somewhere around vegetables and fibre.