Seizures confirm fears of growing domestic threat and radicalisation of young Muslims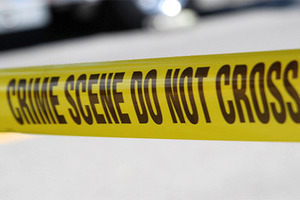 Counter-terrorism police yesterday continued investigations into a suspected terrorist network after raids in suburban Melbourne, where they arrested one man and seized firearms, "violent extremist materials" and computers.
A 23-year-old man, taken to hospital with abdominal pain after the raids, was expected to be charged with collecting or making documents likely to facilitate terrorist acts. The offence carries a maximum 15-year sentence.
Police said they had not identified any immediate threat, but the raids strengthened fears of the increasing danger of home-grown terrorism and the radicalisation of young Muslims.
People targeted by the joint Federal-Victorian police counter-terrorism team are believed to be associated with the Al-Furqan Islamic Information Centre in Springvale in Melbourne's southeastern fringe.
The centre, which was among the properties included in simultaneous raids on Wednesday, holds religious classes and daily prayers, and includes a library and bookstore.
The centre was reportedly established by radical cleric Sheikh Haron - at present still fighting charges of sending abusive letters to the families of soldiers killed in Afghanistan - and is considered a fringe group by mainstream Muslims.
Its website carries links to a range of radical publications, including some promoting a transnational Caliphate (Muslim state), reports of Taleban infiltration of the Afghan National Army, and footage of Islamic militia.
It also includes a lesson from American-Yemeni cleric Anwar al-Awlaki, an alleged al-Qaeda commander killed by a US drone in Yemen. In it he said sharia rule would be implemented "by the tip of the sword".
Enemy within: Home-grown threats
The Director-General of the Australian Security Intelligence Organisation, David Irvine, told a security conference this month the domestic spy agency was managing about 200 counter-terrorism investigations.
And of 38 people prosecuted for terrorism-related offences in Australia, 37 were Australian citizens - 34 either born there or had lived there since childhood.
"We are seeing at the moment less importation of foreign terrorists but, of concern, a rise in efforts by Australians who wish to support acts in Australia or travel overseas to undertake their particular form of violent jihad - the home-grown threat," Irvine said.
Thwarted plots by domestic terror cells in Melbourne and Sydney included plans to attack defence bases, the AFL Grand Final, the Australian Grand Prix and Melbourne's Crown Casino, and to assassinate former Prime Minister John Howard.