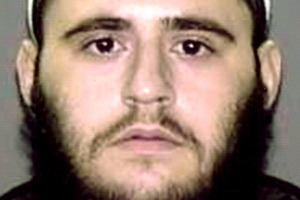 A would-be shoe bomber is the first British terrorist to have his sentence cut after co-operating with prosecutors and agreeing to give evidence against a terror suspect in a US trial.
Saajid Muhammad Badat, from Gloucester, was jailed for 13 years in 2005 after he admitted to plotting to explode a shoe bomb on a transatlantic flight in December 2001 at the same time as fellow bomber Richard Reid.
Badat, 33, changed his mind days before the planned attack, after which he cut links to Pakistan and Afghanistan. Police found the dismantled bomb two years later at his parent's home.
The Crime Prosecution Service (CPS) yesterday revealed Badat had his sentence cut to 11 years by a judge in 2009 after considering the "valuable assistance" he had provided to counter terrorism police in the UK and the FBI.
The sentencing deal had been kept secret until the trial of Adis Medunjanin, charged with an alleged al-Qaeda plot to bomb the New York subway, opened in Brooklyn on Monday.
This is the first time a UK convicted terrorist has agreed to give evidence in the US using an agreement under the Serious and Organised Crime and Police Act 2005. Sue Hemming, head of the CPS special crime and counter terrorism division, said the agreement had not been entered into lightly.
She said, "Badat has helped with investigations in this country, he continues to co-operate and has agreed to testify in other trials if called upon."
- Independent