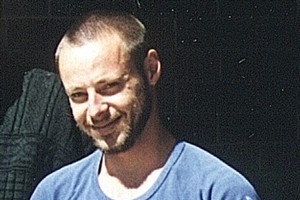 David Hicks says he travelled to Kosovo, Pakistan and Kashmir with the aim of helping civilians, and he had never heard of al-Qaeda until he was interrogated at Guantanamo Bay.
In his first public appearance since returning to Australia after more than five years in detention, Hicks also warned that WikiLeaks founder Julian Assange could face a similar fate.
"I went overseas with the intention to help people," he told a Sydney Writers' Festival event. "Some people may think it's a bit weird, a bit strange, impulsive, naive. Okay. But my intentions were good. And unfortunately I ended up being detained and tortured and accused of being a terrorist."
Hicks, who grew up in Adelaide and converted to Islam, was arrested in Afghanistan in late 2001.
He told the festival crowd he had gone there for basic military training, and was later forced by the US to plead guilty to providing "material support" for terrorism.
"I had never heard of the word al-Qaeda until I heard it from the lips of an interrogator in Guantanamo Bay."
Hicks said he had been portrayed as "some monster out to cause harm", and he cited a notorious photograph of himself posing in military fatigues with a grenade launcher.
It was taken at a Kosovo Liberation Army training camp in Albania, years before the conflict in Afghanistan, he said, and was "nothing but a silly boy's trophy shot".
Hicks said the Australian Government's unwillingness to help him had set a dangerous precedent, which could rebound on Assange if he ended up in US custody. "It may not happen at Guantanamo, but they are going to create some new dodgy legal situation ... and he will disappear."
Hicks' book about his experiences, Guantanamo: My Journey, was published last year. The Director of Public Prosecutions is considering whether to seize his royalties under proceeds of crime legislation.