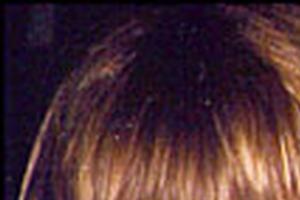 A fake New Zealand doctor hailed as a hero after London's 2005 bombing lied about her role in helping the victims, an inquest has been told.
Richmal Oates-Whitehead, 35, formerly of Gisborne, was working for the medical publication BMJ Knowledge next to where a London bus was blown up, one of four suicide bombings in the capital on July 7 2005, that left 52 people dead.
She later told the Weekend Herald how she had gone to the aid of the victims of the explosion.
"I could see organs and body parts. I remember seeing clearly a whole liver and what I believed to be four right arms. I clearly remember a plane flying overhead and all of us looking up fearing the worst," she was quoted as saying.
But the interviews following the terrorist atrocity raised questions about her qualifications - the New Zealander landed the job at BMJ Knowledge by claiming she had a medical degree and had been a doctor for 15 years, the Daily Mail reported.
Investigators later established that she did not have a medical degree and played no part in treating the survivors of the bus explosion.
She was found dead from natural causes in her flat five weeks after the bombings and nine days after her employers began an official investigation into her background.
Yesterday, an inquest at London's High Court into the bombing victims heard the statement she made following the attacks.
She said she had been a doctor for 15 years and after hearing an 'enormous bang' went out to help the injured.
Ms Oates-Whitehead said she went to the nearby County Hotel, which had become a makeshift field hospital, and helped treat about 12 injured people.
She added a police officer then asked her to board the devastated bus and help.
She even claimed to have pronounced someone on board dead.
But the inquest heard nobody remembered seeing a woman matching her memorable description - wearing a pink top, purple skirt, red shoes and carrying a green stethoscope.
Neil Saunders, a barrister for some of the Tavistock Square victims, said the Metropolitan Police established Miss Oates-Whitehead died from natural causes.
"There was no reference to a lady fitting her description on the bus," he said.
Dr David Tovey, BMJ Knowledge's editorial director, said someone came to him with information about her past on August 5, 2005.
The inquest is continuing.
- NZPA