Paul Casserly has been watching Australian television - and he likes most of what he's seen.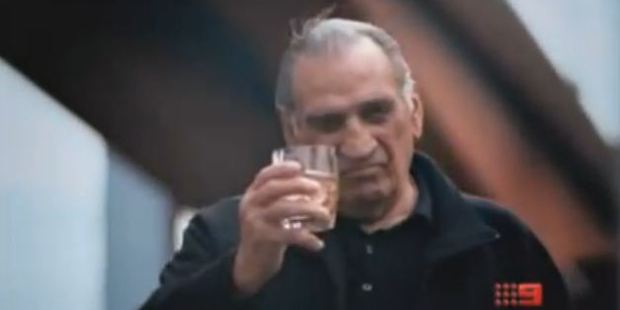 I've been away from my beloved TV for a week attending a wedding in Australia. Typically for the first few days I vow never to return to the wretched goggle-box which has enslaved us and putrefied our brains.
But after four days of socialising and chin-wagging, a night in front of the TV numbing the brain is pure luxury. A night in front of TV in Australia is very much like a night here, only slightly worse and, at the same time, way better. The better part is the choice of ABC and SBS, and, way more local comedy and drama.
It was a reminder that part of what sets us on a rung lower than Australia, is the lack of an ad-free public broadcaster. Unsurprisingly, Melbourne also kicks our arse in the field of Souvlaki.
On the night in question, Sunday last, the ABC was showing the sumptuous Rise of Animals: Triumph of the Vertebrates a 2013 doco from David Attenborough that has been purchased by TVNZ.
It's a beautiful thing and will make good use of your widescreen. But as if to prove the b******* right, the group I was with where more interested in The Block - Fans and Favs on Nine - a network so chock full of adverts that even the ad-laden, product placement jamboree that is The Block was overlaid with a big fat ad for Fat Tony & Co that was "coming up at 8.40pm".
This wasn't of the sort that we're used to, that 'pop up' for seconds at a time. This was on screen for the entire show. Still, I was excited by the prospect of another Underbelly-style show, although due to legal and funding reasons, the Underbelly brand name has been removed for this iteration. In all other respects it squawks and quacks like the original duck.
Fat Tony & Co runs in a sort of parallel with the original - and best - Underbelly series and focuses on Melbourne crime boss Tony Mokbel, who is more portly than obese but as criminal as all get out.
The Underbelly brand is tacky, sexist and cheesy beyond belief. In other words it's great blue-collar fun. A common reaction is: "I like it only because it's so funny".
There will be hammy performances, silicon enhanced boobs and a ridiculous amount of slow motion. Do they heighten the drama? Add gravity to the gravitas? No, they just make you laugh as you witness the attempt to be Scorsese falling so wide of the mark it's as if aliens who have seen Leonardo's sketches are trying to circumnavigate the world in a helicopter made of cheddar. Still the things that work keep you hanging on to the end, although this is one of those shows where each ad break is a tempting out-clause.
Among the most captivating aspects of the thing are the appalling performance of Vince Colosimo as Alphonse John Gangitano - the "Black Prince of Lygon Street"- and the brilliant presence of Gyton Grantley as Carl Williams. The latter inhabits the role with the charm of the greats. He's a bogan James Gandolfini, with a gift for comedic timing and just bloody sheer presence. Sadly the brilliant Kat Stewart who played his wife the first time around is not back for the encore.
As for Colosimo, if he's going for comedy he's on the money. It's a masterclass of overacting that would be seen as too much by the makers of advertisements for Big Save Furniture. What there is nearly nothing of in these programmes is grit. There is no grime to go with the crime, with each scene looking exactly the opposite of True Detective.
Still, the thing that makes us watch is that this is 'true detective'. It's a true story. Thought of as a Police 10/7 reenactment with a bigger budget, it makes much more sense. Scumbags, lowlifes, maggots, Fat Tony & Co has them by the bucket full.
The tragic news about the death of Charlotte Dawson was everywhere in Australia and featured at the end of a particularly mawkish edition of 60 Minutes (the Aussie version is way more tabloid than ours - a sob story here, a shark attack there. The New Zealand version is also blessed with solid journalists like Karen McCarthy and recent addition Wayne Hay).
You may recall that they had Dawson on their show within hours of a previous suicide attempt. 60 Minutes afforded a brief but respectful recognition of her death and you could sense they were choosing their words carefully. Hanging in the air was their own dubious dealings with Dawson, and her ex Scott Miller who also recently featured on the show.
Then the host said, "she will be most missed by the marginalised". Then, as always, the clock ticked on.