Emma Rawson talks to one of TV's Mistresses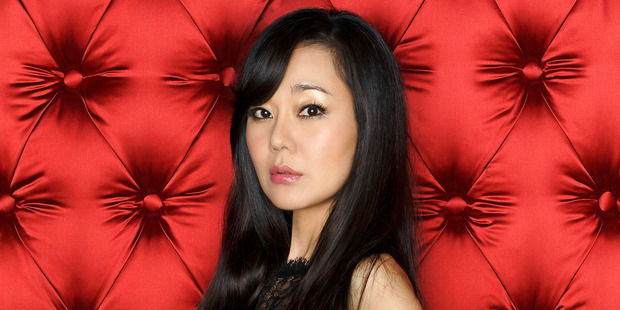 Stripping down to her underwear was not Yunjin Kim's biggest concern when she signed on for her sexy role in the TV2 drama, Mistresses. The actress, who first found fame in Hollywood on the TV show Lost has gone out of her way to leave her role in the sci-fi drama behind her. Although grateful for the success the show brought her, after Lost wrapped in 2010, Kim cast herself adrift from Hollywood - she moved from Hawaii back to her Korean homeland with her husband Jeong Hyeok Park, and returned back to her successful Korean-language film career. Tinseltown kept calling, but Kim was wary, adamant that in her next big TV role she would not play a character defined by her ethnicity. Mistresses she says helped her break away from Asian stereotypes.
"Hollywood is getting better for Asian women but it was really important for me to choose a role where my race wasn't the focus, says Kim, who was born in South Korea but raised in Staten Island, New York.
"On Lost it was the major focal point of my character and I knew that the next show I did I needed it to be a non-specific ethnicity, it was one of the big issues for me and something I really care about.
"This character in Mistresses is not specifically written for an Asian woman. I think the character was originally called Karen Rhodes and they changed the name to Karen Kim because of me," she adds.
Kim's part on Mistresses, alongside actresses Alyssa Milano, Rochelle Aytes and Jes Macallan couldn't be further from her role as the discontented Korean wife, Sun, in Lost.
The show, a tamer and stylised version of the original BBC version that aired in Britain from 2008-2010, centres on four friends who are in some way affected by or involved in infidelity. Kim plays Karen, a psychiatrist who has an affair with her married, terminally ill patient, Thomas Grey.
Even though she has to put her body on the line - Kim was given a week's notice before filming sex scenes so she could shape up - being part of such a female-focused show had its advantages.
"It's still ABC so I kind of felt safe taking off my clothes, I knew there was a limit [to what they could show], and I knew I would be taken care of and would be completely safe," says Kim.
"I have to say, wardrobe and makeup-wise, this show is more fun. I like to be recognised by fans when I actually look good, not in supermarkets with no hair and makeup whatsoever or wearing flip flops in Hawaii," she adds with a laugh.
The death of Thomas Grey leaves Karen devastated, and she's further shaken when his son Sam (Erik Stocklin) develops an unhealthy obsession with her.
Acting alongside a cast of strong leading ladies was a slightly intimidating experience for 27-year-old Stocklin. The Hollywood newcomer says Flight of the Conchords' Bret's You've Got it Going On is one of his anthems on days when he feels like the new kid on the block. But he says that working one-on-one with Kim he learned more than he ever did in acting school.
"I watched Lost, so I knew Yunjin from that, so to get a chance to work with her was amazing, she was such a fun partner in crime," he says.
"Every second being on set is like the best school you could get into. It's such an education into the medium of television."
Mistresses debuts on Thursday, at 8.30pm on TV2.