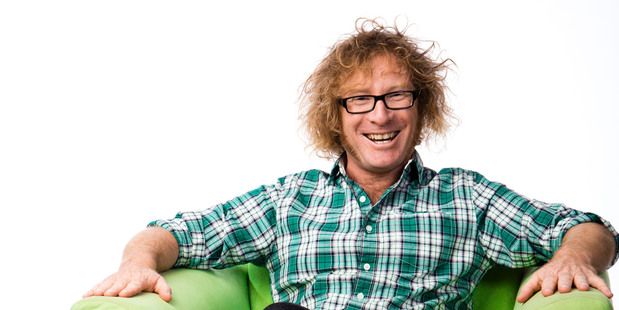 TV One's new show Best Bits, (Fridays 9pm) is the latest in a long line of TV shows about TV shows. Which makes it a bit like one of those mirrors that repeat off into infinity.
I've always loved shows on telly about telly, going back to my childhood memories of I Like That One Two, TV2's request show in which people wrote in to ask for their favorite moment from Little House on The Prairie or Chips. I was so taken by the fact that every single car that crashed on Jon and Ponch's patch would burst into flames, that when I experienced my first major prang - a head-on in Manukau road in which the Hillman Hunter I was travelling in came off second best to a Valiant - I was amazed when we weren't engulfed in flames. I realised then that TV had lied to me.
I even became obsessed with the slightly dour but eye-opening series The Fourth Estate, in which journalism lecturer Brian Priestley took the media to task in 11minute chunks on a Friday night. It was then that I learned that media sometimes lies to us too. Best Bits is more I Like That One Two, with jokes attached, and as such has more in common with the best of all the current TV shows about TV, E Channel's The Soup, which I reckon is one of the 6 best TV show's about TV of all time, so far. Cue the list.
6: The Soup. Nearly 10 years old now and way better since Joel McHale took the reigns. With the never-ending goldmine of American TV to trawl through and a razor sharp wit with added mean-spiritedness the show is a constant delight, but never watch it live, record it, because the E Channel has the longest and direst ad-breaks made up of never ending promos for their worst shows.
5: The Larry Sanders Show. The year was 1992 and this show changed everything and influenced so many of our most loved comedies. The part sitcom, part satire of Letterman-esque talk shows, is Garry Shandling's finest moment. Without it, Ricky Gervais or 30 Rock would probably not exist.
4: The Day Today. News parodies were nothing new, until Chris Morris came along. His impact on the world of comedy and commentary is hard to overstate. This show scratched the places we didn't know we had and launched the career of Alan Partridge to boot. (BTW the new Alan Partridge film looks rather choice.)
3: Brasseye. After The Day Today, Chris Morris cooked up Brasseye. Wow, this thing blew me away when I first saw it. It was ripping the guts out of the pretentious bile excreted by TV current affairs and nothing has ever come close. Chris Morris went on to appear on the IT Crowd as the boss, and to direct the terror/comedy movie Four Lions. The 2001 "Paedogeddon" Brasseye special remains one of the most brilliant and challenging pieces of TV about TV ever made. The news has never looked so transparent, celebrities never so stupid. Mind you, Charlie Brooker has come close to this genius with a shed load of brilliant shows like Newswipe. Like Morris, Brooker is particularly good at poking holes in the artifice of the news bulletin. In fact if you watch this, you may never look at the news the same way ever again.
2: The Mary Tyler Moore Show, The 1970s classic in which Mary Tyler Moore played a TV news producer called Mary Richards. (That always confused me. Why didn't they just keep her name?) It also had a dream cast, including uber-curmudgeon Ed Asner and the best theme tune of any show EVER.
1: Frontline. Like MTM but two decades on. From the team who went on to make the much-loved film The Castle, Frontline was a satire of Australian current affairs of the 1990s. Essentially it was 60 Minutes gone mad, and it was pure brilliance. Rob Sitch's Mike Moore is the funniest parody of a moronic media eye-specialist since MTM's Ted Baxter. Best of all, the first series featured the late great New Zealand actor Bruno Lawrence as the boss.
What are your favourite TV shows about TV?