Ryan will show his romantic side, writes Leena Tailor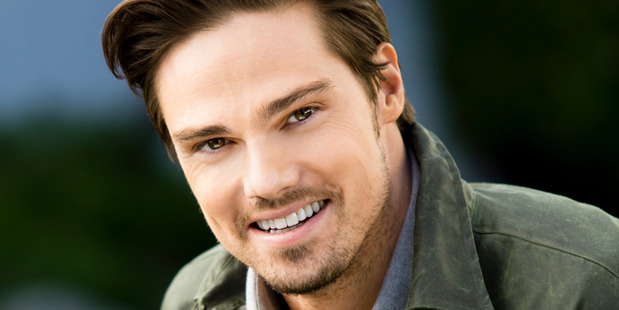 There's something about Jay Ryan. "He has this emotional intensity and he's sexy, but he also looks dangerous and that's a hard quality to find in that age group," says one of his Beauty and the Beast executive-producers Sherri Cooper.
The 31-year-old Kiwi has been gracing New Zealand and Australian screens for years in shows such as Neighbours and Go Girls, but it took only one test tape for American producers to set their eyes so firmly on the actor that they flew crew to New Zealand for him while casting the Prime TV series.
Having already chased former Smallville actress Kristin Kreuk to play the "beauty" Catherine Chandler in the modern-day remake of the popular late-80s series, Ryan was top of their list to portray the beast, Vincent Keller.
"It took a while to cast him though because he was doing a Jane Campion miniseries [Top of the Lake] and we couldn't get him out to production for makeup and prosthetics, so we ended up flying people to New Zealand," says Cooper.
Ryan immediately impressed show-runners with his portrayal of Keller, the victim of a military experiment that causes him to experience beast-like transformations. For Ryan, landing a lead role on a primetime US series wasn't high on his agenda having sunk his teeth into Top of the Lake.
The gritty seven-part miniseries, playing on UKTV, has Ryan playing druggie Mark Mitcham.
Ryan was intrigued when the part of Vincent Keller came up, having been a fan of the original late-80s series starring Ron Perlman and Linda Hamilton.
"I'm a very physical actor. I've been trained in physical theatre so the idea of him transforming into the beast and what I could bring to that as an actor was exciting."
But it's Keller's softer side that Ryan believes is significant in setting the series apart from the original.
"He's very intelligent, he has all these books, he writes poetry. There's that romantic side of the beast and I really want to weave that into the role. I think it's a big part of the tone of the show."

Beauty and the Beast screens on Prime on Fridays at 9.30pm; Top of the Lake screens on UKTV on Saturdays at 8.30pm.