Jesse Ryder has responded to Scribe's taunts in typically tongue-in-cheek fashion.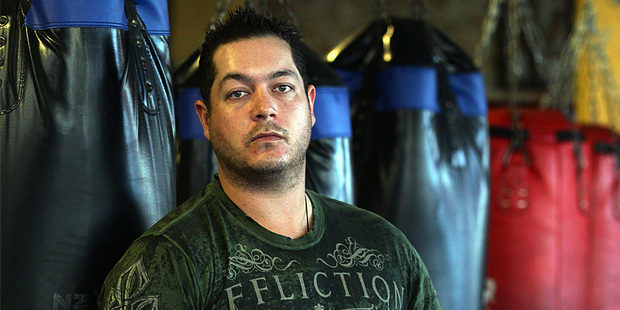 Ryder's reply
Jesse Ryder makes light of Scribe's taunts. They've both faced their demons and addictions, which made Scribe's controversial comments towards Jesse Ryder and the assault he endured last week all the more surprising.
Twitter trolls erupted with vitriol. However, the man at the centre of it responded in suitable Ryder fashion - with his tongue firmly in his cheek.
"Thanks again to everyone for the support, especially my good mate, Scribe," Ryder tweeted from his hospital bed on Monday night.
The 28-year-old, who was punched and kicked outside a Christchurch bar and spent two days in an induced coma, was illustrating his cheeky sense of humour, his agent told The Diary.
"Jesse was just trying to make light of the situation. He was having a bit of a laugh. Believe me, his tongue was firmly in his cheek," said Aaron Klee.
Scribe - whose real name is Malo Luafutu - has since apologised to Ryder after suggesting on Twitter that he may have provoked the attack.
He said he genuinely wanted to know what happened, and when people aren't humble and look for trouble they tend to find it.
But he blamed the media for blowing the story out of proportion.
However, Scribe reignited the flames, tweeting later: "So are we gonna get to see that CTV footage coz [sic] I've been asking questions and now I smell a cover up".
The tweet has since been deleted.
Klee says Scribe's comments are inconsequential. "We're not particularly worried about Scribe passing judgment, because we know there's hundreds of thousands of people around the country supporting Jesse. I know Scribe, and others, want to know more [about the attack] and we will, no doubt, have more answers on Thursday after the court appearance."
Two men have been charged with assault and will appear in the Christchurch District Court tomorrow.
Scribe, who was arrested for disorderly conduct in 2011 and released with a warning, has kept a low profile in recent years. He has confessed to drugs, alcohol and gambling addictions in the past, but friends say he's kept his head down since moving to Christchurch.
Attempts to contact the 33-year-old rapper proved fruitless. But those who know him said they were surprised by his Twitter rantings.
"He's become so reclusive. I haven't spoken to him in ages," said former manager Teresa Patterson.
"We parted company with him professionally a while ago," said Callum August of Dirty Records, the music label which represents contemporaries P-Money, PNC and David Dallas. It no longer represents Scribe.
"No one knows how to get hold of him. Try Twitter. It's your best bet, seriously. No one has his mobile."
Dave Dobbyn has been in touch. "One of my idols, Dave Dobbyn, asked me to join him on one of his shows," Scribe tweeted enthusiastically in the middle of the brouhaha. "Too blessed to be stressed".
But Dobbyn's manager, Lorraine Barry, said the performance for NZ Music Month "was not set in stone".
All Black on Africa mission
From All Black to African aid worker ... he's used to making a difference to the rugby scoreboard, but next week All Black Conrad Smith will be making a charitable turn for the orphans of Africa.
Smith, an ambassador for Kiwi-based foundation So They Can, will speak at the charity's glittering gala dinner at the Aotea Centre on April 12.
He told The Diary he was deeply affected by a trip to Kenya where he saw first-hand the plight of refugees and the atrocities of tribal violence.
"I feel strongly about supporting the charity because I've seen how much it is helping the community over there, getting them on their feet so they can eventually sustain themselves," Smith said.
STC works in Kenya helping thousands of internally displaced people rebuild their lives. The charity operates alongside a community in Nakuru, Kenya, to build the local economy and end poverty. It runs a primary school, orphanage, farm, business school and medical clinic.
Smith and his partner, Lee, visited the African community last year, paying their own way, and the All Black witnessed how children aged 4 and 5 had been living on a dumpsite and fending for themselves.
More than 120 have been rescued by the charity and live in the orphanage and go to school.
The Hurricanes captain spent time with the kids and their teachers, doing a bit of DIY and showing them how to play rugby.
"I think most Kiwis support the idea of helping those worse off than ourselves. So They Can appeals to me because it isn't about just throwing money at the problem. The emphasis is using that money to educate them and get them to a stage where they no longer rely on charity," he said.
Tickets for the fundraising dinner and auction are selling fast (contact betsyn.mchardy@gmail.com). Neil Finn will perform and Peter Urlich will hit the DJ decks. Smith and Finn are ambassadors of So They Can, alongside Finn's wife Sharon, pop star Kimbra and actress Miranda Harcourt.
Finn belting out a tune "will be a real highlight," Smith says. "There is always a great atmosphere created by the fact that everyone is there to help out a community that needs it."
Shorty St star and bullying
Shortland St actress Angela Bloomfield is behind a dark comedy about a high school bully, and she told The Diary there are opportunities to appear in the movie itself.
The short film, called Linda's List, is about a woman who makes amends for her crimes at high school.
It has been written and directed by Bloomfield and Kate McDermott (writer of Shorty St, Go Girls, The Blue Rose), and produced by Dan Higgins of Curious Films.
They have turned to Kiwi crowdfunding site Pledge Me to raise $11,000 for wages and shooting costs on the film, which gets underway next month.
"We've decided to go it alone and make a short film by ourselves," Bloomfield told The Diary. "The beautiful thing about Pledge Me is that you get something in return for your donation, so we are able to offer up opportunities to learn from us, or even be part of the film, in return for your generous support."
Check it out here.