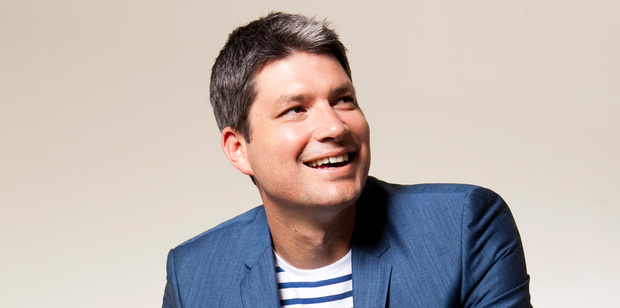 Television New Zealand yesterday dismissed a Twitter controversy over the Facebook page for new current affairs show Seven Sharp as "a storm in a teacup".
Seven Sharp launched its Facebook page last week and immediately recorded 31,417 "likes" indicating people liked the website - an impossible number in such a short time.
TVNZ spokeswoman Megan Richards said the high number was because TVNZ swapped the Facebook page for Close Up and turned it into the page for Seven Sharp.
Richards said TVNZ social media staff were making changes so that people who liked the Close Up page but not Seven Sharp could "unlike" the page.
She rejected a suggestion the approach was deceptive and that a TVNZ current affairs programme should have been more cautious.
"It was all a storm in a teacup," she said.
Social media consultant Michael Carney also saw no problem in marketing ethics transposing the "likes" for Close Up to Seven Sharp by taking over its page.
The likes were people who liked the show at 7pm and used by TVNZ to send marketing material to people who watched Close Up at 7pm, so it made sense to carry it over, Carney said.
The show is under intense scrutiny because its creator, TVNZ news and current affairs head Ross Dagan, resigned in advance of it going on air.
Meanwhile, there was scepticism online over an item on Tower Insurance's Facebook page with a letter from a small child trying to insure his bicycle.
Robbie wrote a letter to "Mr Tower" at Tower Insurance asking for help.
"Please insurance my bike," the letter read, which was written in green pen or pencil.
Robbie drew a picture of his bike for the company and taped a 50c coin to the letter to fund his insurance.
The Facebook item was picked up by the NZ Herald and despite scepticism on Twitter about its validity, Tower said the letter was bona fide and it was trying to locate "Robbie".
Last year Mango PR boss Claudia Macdonald said that "commercial news" sourced from social media was becoming more common.
KFC and Cadbury's Choco-ade biscuits achieved widespread publicity in mainstream media after heavily promoted social media campaigns.
Carney said that companies promoting products in social marketing risked negative debate and a strong backlash if they were not open and honest.