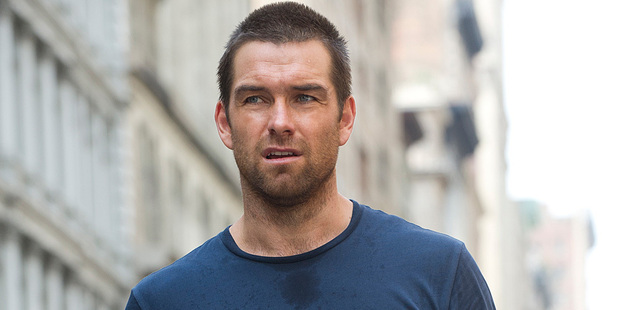 Well, what a rotten start to 2013. No, I am not talking about the weather, I am talking about the Golden Globes.
Just when you thought the "Hollywood foreign press" - a bunch of journos on the greatest, cushiest junket in history - couldn't get any thicker, they go and do it again.
Not content with last year's blunder of giving the first season of the ludicrous, illogical Homeland three Golden Gobs - for series, actor and actress - they've done the same this year and "honoured" the series' even more preposterous, stupid second season with the same three awards.
It does make you wonder: did any of these Hollywood Foreign Plonkers, between the free champagne, smoked salmon canapes and the schmoozing of starlets, actually watch even one mad, nonsensical episode of the thing? Or did they just read Metacritic.com?
Did the Hollywood Foreign Hacks watch Boss or The Walking Dead or Game of Thrones? Even the utterly laughable Downton Abbey seemed, well, less laughable by comparison.
Watching Homeland is enough to make you go all swivel-eyed - which is what I appear to have done - but winning awards? Well ...
Best to get on with 2013 then, which has begun on SoHo with a show which won't win next year's Golden Gob for best drama because I'd put money on it not getting enough great reviews on Metacritic.com.
Banshee (Tuesdays, 8.30pm) is the sort of drama that helps fill a schedule and fill an hour, but doesn't really fulfil.
It does, of course, star Antony Starr, once of this burg but now based in Australia (since the end of Outrageous Fortune).
I hope Banshee does his career in the United States some good, because on the basis of the first two episodes it adds nothing much to the cable-drama genus - though it does open with the most preposterous set-up I've seen in some time.
Starr's character is released from prison after 15 years, and within 20 minutes of screen-time manages to shag a waitress and hassle an old crony - a gay, hairdressing hacker, would you believe - into giving him his ex-girlfriend's address in a town called Banshee, in Pennsylvania's Amish country.
He gets into a bar fight in which Banshee's yet-to-start-work sheriff, Lucas Hood, is shot dead and helps bury the sheriff. Then, with only a moment's hesitation, he adopts Hood's identity.
By the premiere episode's end, he finds himself facing down the local crime boss, Proctor, an Amish fellow who's gone very bad indeed. And have I mentioned that the now-dead Sheriff Hood has no living relatives, no friends, no Facebook account and no one - not even the guy who hired him, the mayor of Banshee - knows what he looks like? Pretty lucky, wouldn't you say? Or pretty stupid.
The advance publicity on Banshee has made some play of Alan Ball - creator of Six Feet Under and True Blood - having a hand in it as executive producer, but if he has had an influence it hasn't been enough to lift Banshee above the ordinary so far.
The main trouble is that you can't help feeling you've seen it all before: from the old trope of a Town With Secrets (Twin Peaks, Blue Velvet, American Gothic, Stepford Wives) to Starr's brooding, violent man-with-a-secret (Homeland's Brody anyone?), to the over-the-top Proctor, who has a penchant for hacking up his meat like Bill "The Butcher" Cutting, the memorable monster played by Daniel Day Lewis in Gangs of New York.
Even the town of Banshee, allegedly in Amish country in America's northeast, seems like it's one county over from True Blood's steamy bayou hamlet of Bon Temps.
Banshee's script occasionally throws up a memorable wisecrack, and there is fun being had with the thief-turned-gamekeeper nature of Starr's Hood, but I don't think there's enough going on in Banshee to keep me in town for long.
- TimeOut