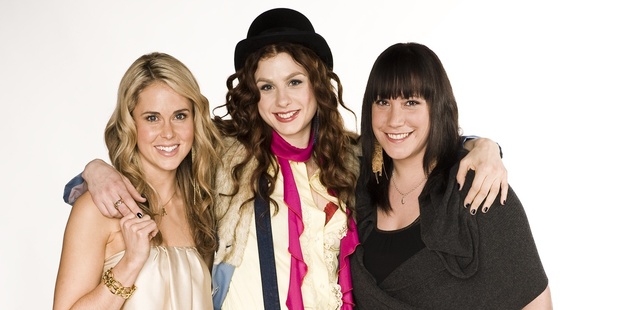 Several lead characters in TV2's primetime hit Go Girls are being written out of the upcoming fifth season.
Original cast members Jay Ryan, Anna Hutchison, Alix Bushnell and Bronwyn Turei are understood to have been written out or downgraded to smaller roles.
Shara Connolly, who has had a minor role as Candy in previous series, will now take a leading role in the popular TV2 show, which charts the lives of a group of friends based on Auckland's North Shore.
None of the character changes were hinted at in the season four cliffhanger finale which screened in May, suggesting the show's writers had not planned on making wholesale changes.
The changes may have been partly forced on co-creators and writers Gavin Strawhan and Rachel Lang by the success of the core cast members. Ryan has landed his biggest role, playing Vincent in a US television remake of Beauty and the Beast, while Hutchison's star continues to rise through work on movies such as Cabin in the Woods.
TVNZ and South Pacific Pictures refused to comment on character changes.
TV2 publicist Lucy Ewen said: "At this stage, all we can say is that another exciting series of Go Girls will return next year and like every year, there'll be new quests and many surprises in store. Further information on series five will be revealed around TVNZ's new season launch activity next month."
NZ On Air spokeswoman Gina Rogers said, however, they were informed of cast changes before the decision was made to grant $6.67 million in taxpayer funding in June. "We were aware of character changes as the story was evolving," she said. "We had a script outline."
Connolly was out of the country this week and could not be contacted.
Alix Bushnell, who plays Britta, said: "Unfortunately I am contractually bound and I am not at liberty to disclose production and story details."