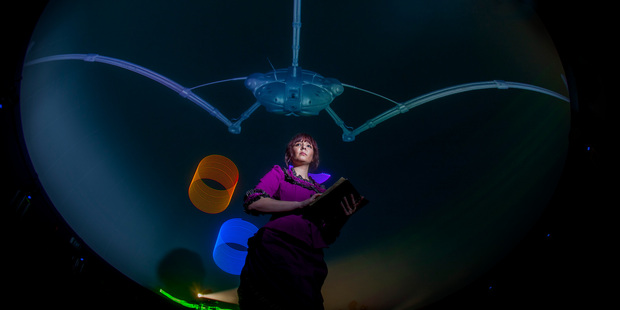 Semi-finalists knocked out of tonight's New Zealand's Got Talent episode can take heart - they can go on to great things or even come back next time.
Melissa Nordhaus failed to take the title in 2008, but is currently in rehearsals for one of the lead roles in a production of War of the Worlds at Auckland's Stardome from November 1.
She said NZGT led to many opportunities.
"I had a chance to perform with some bands. And through doing that band work, I made contacts that got me some work doing concerts and more theatre."
She looks back on NZGT as a "luxury paid holiday".
"You just had to do a little paid work on the side."
She advised this season's contestants to carry on, no matter where they place in the contest. "I thought, 'this is so silly' and there was no chance of getting anywhere. But as soon as I took a leap of faith ... it was an affirmation that you just have to believe in yourself and follow your dream.
"Anything that gets you seen in New Zealand is a good thing, ultimately, for anyone who wants to perform."
Dog trainer Chelsea Marriner also found there's life after falling short in NZGT. She is one of only two people to have been on NZGT twice. She said magician Andre Vegas was the other.
Rotorua identity Marriner, 20, was filmed on Thursday night. "In the semis, they bring the people with the three highest numbers of votes back . And the person with the most votes automatically goes through to the final."
Since appearing in 2009, Marriner had added three more border collies to Quest, who staged tricks in 2008. Now she has Quest, Spy, Flash and Shift.
Marriner said people now recognised her on the street and she enjoyed getting dogs on TV for positive reasons.