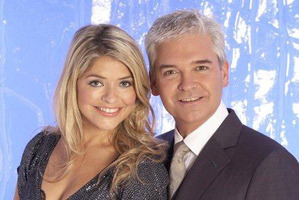 Television presenter Phillip Schofield has admitted he was "bad at taking drugs" and once took a pair of German prostitutes for lunch instead of watching the Berlin Wall being brought down.
The This Morning presenter - and New Zealand TV presenter - has opened up about his colourful past in an interview with co-presenter Holly Willoughby for fashion magazine Hunger, The Independent reported.
Schofield moved with his family to New Zealand at the age of 19 and made his television debut as initial presenter of the youth music programme Shazam! in 1982. He also spent two years working for Radio Hauraki.
Schofield, who fronted children's programme Going Live! in the late 80s, said he was a "lad" and found it hard to maintain his squeaky clean image. "It wasn't a case of hiding it. I did the same as everybody else. I was a lad. We partied a bit, but I didn't hide anything. It's just that nobody bothered to look in the right place," the 51-year-old said.
He added: "By the way, when I say partying, my weakness has always been booze. I never got into drugs, because I wasn't very good at it."
Schofield said he learned as a public figure not to go out in central London. "We were simply getting leathered in Chiswick where we lived at the time. Everybody knew us and nobody was bothered, and nobody would tell," he said.
The presenter also spoke about a last-minute trip to watch the Berlin Wall fall that resulted in him and a friend taking two German prostitutes to lunch. "We got in the car and we drove through Checkpoint Charlie with these two East German hookers, no questions asked. We ended up drinking vodka and eating caviar," he said.