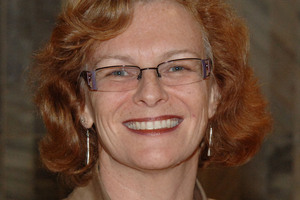 New Zealand On Air is cutting the government-appointed board out of decision-making and giving staff the power to allocate grants under $1 million for TV and $300,000 for radio.
Chairwoman Miriam Dean's action marks a major loosening of control of taxpayer funding at a time when the TV industry is becoming reliant on NZ On Air for its survival.
NZ On Air allocates around $80 million to TV each year - much of it on big ticket items such as dramas.
The majority of projects are factual programming such as documentaries, which are given less than $1 million each.
In most cases these will no longer be considered by the board.
Screen Production and Development Association chief executive Penelope Borland said the decision has drawn a mixed reaction.
Many producers welcomed the move, but some were concerned there would be fewer opportunities to counter staff biases, she said.
But the decision brings more protection against political meddling.
Last year, NZ On Air and board member Stephen McElrea - a senior official in the National Party - was critical of TV3 for showing a documentary on child poverty in the run-up to the election, drawing attention to the danger of politicising documentary funding.
New Zealand On air chief executive Jane Wrightson said the changes were not related to that incident. They were to enable the board to focus on issues and planning.
Allocations of less than $1 million for a TV project or $300,000 for a radio project would still be referred to the board in special circumstances.
John Barnett of leading production company South Pacific Pictures - whose allocations are largely for drama productions - supported more direct involvement of staff but said they should still be accountable for their decisions.
This story has been corrected from an earlier version, which incorrectly said TVNZ, not TV3 showed the child poverty documentary.