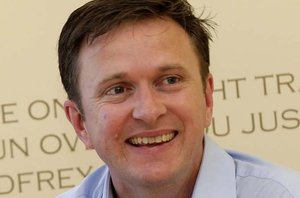 TVNZ has appointed former House of Travel boss Kevin Kenrick as its new chief executive.
The state broadcaster has been without a chief executive since Rick Ellis left the company to join Australian telco Telstra in January.
Its chairman Sir John Anderson this morning confirmed Mr Kenrick would take over the position in mid-May.
Mr Kenrick served as chief executive at House of Travel from 2008 to 2011.
He held a series of leadership roles at Telecom from 1999 to 2007, eventually rising to the position of Chief Operating Officer.
His appointment was an opportunity to make the most of current and future technologies, including ultra-fast broadband, he said.
"The future of TVNZ is all about continuing to deliver the news, information, and the great entertainment that kiwis want to see, all while expanding how this is delivered to every screen, where and when people want to see it.
Sir Anderson said Mr Kenrick was selected from an "extremely talented group of applicants".
- Herald Online staff