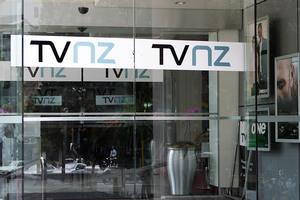 Television New Zealand's interim result shows a big increase in profit off a low base, delivering a bigger dividend to the Government.
TVNZ announced a net profit after tax of $19.2 million for the six months to December 31, 2011, compared to $4.9 million for the same period in 2010.
The results show a greater share of television advertising revenue, which was up $3.8 million, or 2.3 per cent, to $168 million.
TVNZ's acting chief executive Rodney Parker said the gain in market share was an achievement in a market that remained "hesitant and uncertain".
Last year's interim profit was blunted by a $14.5 million write-down for TVNZ's one-third stake in Hybrid Television Services, which owns the Australasian rights to the personal video and movie download device TiVo.
TVNZ has spent $12.2 million for a 49 per cent stake in Igloo, an 11 channel pay television joint venture with Sky Television that allows access to internet TV downloads and pay per view movies.
Importantly for TVNZ, Igloo enables the state broadcaster to access the pay TV market without challenging Sky.
Both TiVo and Igloo were strongly backed by former chief executive Rick Ellis, who has left the company to head the digital media operations for Telstra in Australia.
Announcing interim results yesterday, Parker said that Igloo was a strategic step towards diversification. It would serve as encouragement to New Zealanders to make the change to digital television, he said.
The Igloo joint venture is the subject of a Commerce Commission investigation and it is understood has been challenged by other market players.
But Parker said TVNZ did not envisage any problems from the investigation and it would not affect revenue forecasts.
Igloo is due to start before July 1.