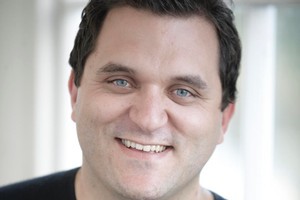 Part-time actor Jason Fitch has enjoyed a decent living out of appearing in 15 overseas TV adverts during the past decade.
"I once did one for Smirnoff vodka for the UK that kept getting shown over a period of three years," he said. "During that time, it paid me the equivalent of two-and-a-half times my present annual salary so there is certainly some very good cash to be made there."
Fitch, 33, who has appeared in Kiwi TV hits Outrageous Fortune and Shortland Street, is starring as an Irish strongman in a promo for Magner's cider in Britain.
He adds: "It was shot near Auckland at the end of last summer because the weather was too bad in Britain to film, which was good news for me."