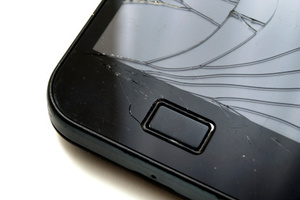 Telcos are potentially breaking the law if they refuse to fix a mobile phone outside of its warranty, especially if the problem was not the fault of the customer.
Under the Consumer Guarantees and the Fair Trading Acts, retailers have to repair or replace goods that don't last a reasonable length of time.
The Herald asked customer service representatives at the three major telecommunications providers about what cover was provided for a Samsung Galaxy SIII phone which retails for $750 on a 24-month contract.
Vodafone and 2degrees offered a 12 month warranty and said the customer had to pay to replace or repair the phone outside of that period. A woman at Telecom said the customer had just seven days cover.
The information provided from staff at all three companies was later proven to be incorrect by communications managers. All providers offered 24-month warranties for the Samsung phone and said they would address staff about the incorrect advice.
None of the customer service representatives mentioned the Consumer Guarantees Act and the protection it gave.
Consumer magazine, which did a similar survey and published the results in their latest issue, said consumers were being misled about their rights, which was illegal.
"We don't have any truck with telcos telling consumers they have no rights to a remedy after the manufacturer's warranty has ended. This line is even more untenable when a phone is sold on a 24-month plan but the company denies any liability after 12 months."
Telecommunications Users' Association of NZ chief executive Paul Brislen said it was reasonable to expect a phone to last at least three years, if not more, if it was well taken care of. Smartphones were particularly sensitive to water damage which was not covered by warranties or either act, but if a problem developed without any fault of the customer it should be fixed or replaced free.
"When they say we've got a 12 month warranty, your short answer should be, 'Well, who cares? I've got the Consumer Guarantees Act and Fair Trading Act on my side and they will both provide me with a lot longer than 12 months, thanks very much'."
The Telecommunications Dispute Resolution (TDR) has received more than 30 complaints about the issue since the start of the year.
Vodafone spokeswoman Michelle Baugley said all staff are trained about both acts.
The Consumer Guarantees Act gave no direction on how long a handset should last. But a spokeswoman pointed to a recent TDR case that said it would be expected that a mobile phone should last for at least one to two years if treated with reasonable care.
Telecom spokeswoman Holly Wilkinson said as of June 1 they had moved to a 24-month return policy for all phones that have a manufacturer's fault in recognition of consumers' rights under the Consumer Guarantees Act.
2degrees' chief marketing officer Malcolm Phillips said: "Providing customers with reliable information is extremely important to us ... We will certainly be reminding our team again of our warranty policy."