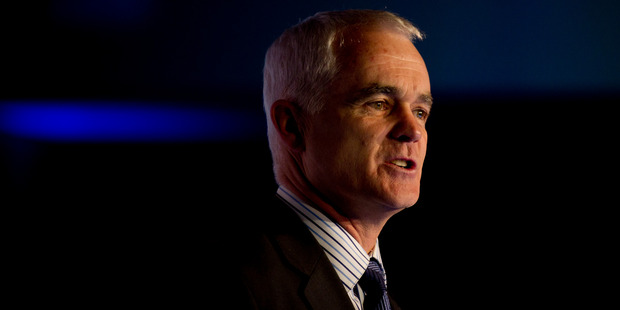 Telecom has announced flat-rate data plans for its customers travelling overseas and says the move will save some users almost 90 per cent off their bills.
The company will charge $6 a day for customers on post-paid plans using data across the Tasman, though says it will review this in 2013.
Post-paid Telecom customers in the United Kingdom, United States, Canada, China, Hong Kong, Macay, Taiwan, and Saudi Arabia will pay $10 a day for data.
A "fair use" policy applies to the flat rate services and Telecom says customers who use "significantly more data while roaming [they] do at home" could breach this.
For customers roaming outside these markets, Telecom says it has cut data charges between 83 and 92 per cent for post-paid customers and by up to 88 per cent for prepaid customers.
The telco also cut voice call roaming charges.
Telecom's chief executive Simon Moutter said today the flat rate would be easier for customers to understand.
"We know data roaming charges have been a pain-point for customers - personally, it was a real bugbear of mine as a customer before I joined Telecom earlier this year. A flat fee provides certainty and puts an end to concerns about nasty bill shocks on your return home.
"It's also much simpler to follow than any usage-based system - as most customers don't really know how quickly their phone," Moutter said in a statement today.
Telecommunications User Association chief executive Paul Brislen applauded the move.
"Telecom has jumped into the roaming issue with both feet and I'm very pleased with the result," Brislen wrote in a blog post.
"This kind of offer goes a long way towards saving customers' sanity when they're roaming and is especially good for business users, whose usage doesn't vary that much whether they're working in New Zealand or working abroad. You'll be able to do all the things you do locally without breaking the bank and that will go a long way towards making data roaming a viable business tool," he said.
Despite the move, Brislen believed a trans-tasman investigation into roaming charge should continue, particularly because Australian travellers coming to New Zealand were still facing big roaming bills.
Telecom's Moutter said there was a financial risk in the new policy but believed this risk was worth taking.
He said the company had analysed business traveller bills and calculated that under the new regime some could save hundreds or even thousands of dollars.
According to Telecom, a customer who spent five days in the US and consumed 86.6 megabytes (MB) of data would have saved $325.50 on the $10 per day flat rate, 87 per cent saving. Another customer away for three days in India with stopovers in Singapore, consuming a total of 113MB, would have saved $2,380.96 (a 82 per cent saving) on the new per MB rates.