Our tech blogger tests Vodafone's Red roaming mobile deal in Sydney, previews the #hack4good 0.6 event and updates Google's response to remove links.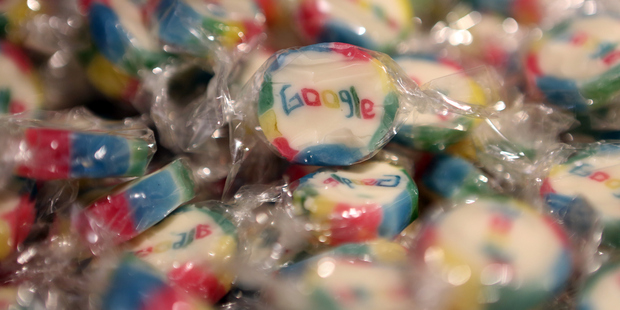 Copyright owners and their agents have quickly realised that Google is in a meta way the Internet for most people - if you're not visible via Google, your site and the material on it doesn't exist.
The same can be said for other search engines as well, like Microsoft's Bing and Yahoo.
Google however is still the by far largest Internet search engine, with for instance analysts Netmarketshare pegging it at over 68 per cent market share globally.
Basically, going for Google is the easy option for copyright owners, and boy, are they requesting removals or what?
Last week, Google said it was asked to remove over 7.8 million links for its search engine, it's recent Transparency Report said.
In the past month, Google says over 30 million links were requested to be removed - and Google apparently removes the vast majority of them too.
It looks like the whackamole link removal game has become something of an industry with rights holder agents developing automated systems for the job under the United States Digital Millennium Copyright Act (DMCA) mainly.
The question here though is, are all the requests legitimate ones?
With that many requests - almost thirteen a second - it's a safe bet that some errors slip in and there's not much Google can do about it given the volume. It's not clear that the flood of removal requests is making a dent in "illegal downloads" either.
The logical conclusion here is that rights holders would like to see Google and other search engines go away altogether. Maybe the internet too as it's the largest copying machine ever invented but we're some way off that solution still.
Aren't we?
Hack against climate change
Hacking has gained a bad name due to criminals and spies running riot creating digital chaos lately. Even then, there's no doubt that some of the techniques and ideas used are novel and innovative and it's a shame that they're put to evil use mainly.
However, it doesn't have to be just bad stuff: Geeklist's #hack4good 0.6 is a 48-hour event held on September 12-14 that's trying come up with ideas to deal with climate change. Hacking it, basically.
Software engineers, designers, manufacturers and civic minded people and organisations are invited to the event which seeks to "respond to problem statements and challenges set by non-governmental organisations, government organisations and subject matter experts" through a two-day intensive collaboration effort.
That's a bit long-winded but the idea is to come up with innovative tech prototypes that are positive for humanity.
Some of the challenges mentioned include building a critical mass of public awareness, building tools to enable strong and resilient communities to deal with climate change, finance, energy production, cultural change and reforestation.
They're not exactly minor ones, and it'll be interesting to see what #hack4good 0.6 comes up with.
The best projects will be presented at the Climate Week event in New York City that runs next to the United Nations Climate Summit next month.
Bittorrent's Bram Cohen is one of the judges of #hack4good 0.6 and the event has picked up some good sponsors including the UK Department of Energy and Climate Change.
Now, Auckland's one of the cities hosting #hack4good and it would be nice to see more attendees at the event.
The local event is held at The BizDojo on 108/150 K Road but and I hope Geeklist will update the Auckland page soon with more details on it, such as times and organisers.
The Red Roamer
I did a really weird thing this week. No, not that but I used my New Zealand mobile phone in Australia just like I do here. You know, sent texts, talked to people and used data.
That's under Vodafone's $5 a day Red roaming deal, something that's taken them way too long to come up with.
I had to pick a different on-account plan for Red to work that means I now have to pay 20c per voice mail access (why? Vodafone didn't tell me that) and the performance in Sydney was only so and so.
It's not bad, but the local Vodafone 4G is usually faster. Vodafone Australia kept roaming onto Optus 3G much of the time which wasn't what I expected.
Now of course I'd like to check to see that the Red roaming worked as advertised and I don't need to sell a kidney to pay for the next bill, but Vodafone's website is refusing to let me log in again. I'm sure it's all fine though.