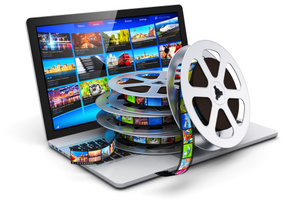 Slingshot's announcement that global mode is now to be enabled by default has got broadcasters pretty worked up.
In a Herald story last week, MediaWorks head Paul Maher got pretty agitated, saying that it is likely to cause "significant issues for traditional TV networks which have paid dearly for rights".
TVNZ was only slightly more circumspect, saying that Slingshot's move was "an interesting development" - and that they'd be speaking to their Hollywood studio partners.
Sounds to me like both networks need to wake up and smell the coffee. Slingshot's Global Mode is nothing new - it launched on the 18th of June 2013 - yep, that's over a year ago. It's just been enabled by default.
Even if the networks were to get global mode shut down, the net result is only likely to be a surge in the numbers using other VPN (Virtual Private Network) services.
These make NZ broadband connections look as if they originate in the USA, giving users access to services such as Hulu and Netflix. There are thousands of different VPN services out there and there's even more Kiwis getting their TV fix by downloading.
If TV network execs want to get all worked up about Slingshot's global mode, they'll also need to figure out how to block access to all these VPN services and stamp out downloading. Good luck to them.
In all fairness, it isn't terribly hard to see why the networks are getting so bent out of shape. The dollars they're spending on buying television rights are huge.
This said, nothing stands still in tech. This is particularly true in the ongoing game of whack-a-mole that's been underway between governments and tech-savvy downloaders for years.
So far the score isn't looking terribly good for governments. Each measure introduced to curb downloading has been handily bypassed by increasingly sophisticated countermeasures.
So it all comes down to this simple question: If numerous powerful, well resourced governments can't halt downloading, what hope do a bunch of TV network execs from a tiny nation at the bottom of the world have of winning a global technological arms race?