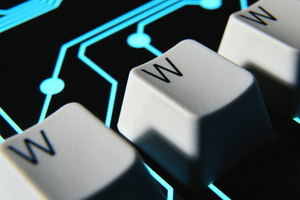 This week's collection of top 10 on the internet features top sites for learning a new language, making seriously fun music, creating something new and making new discoveries based on your personal tastes.
1. Learn a new language
Learning to speak a new language has never been easier than it is with Duolingo. Using pictures and native speakers, it has many different levels that will teach you to read and speak progressively more complex words and phrases. Completely free, it offers French, Italian, German and Porgtuguese among others.
Visit: Duolingo
2. Have a laugh, go a bit crazy
Staggering Beauty is a weird but funny site that has a finger-shaped image that wiggles as you move your mouse - shake vigorously to watch it go crazy.
Visit: Staggering Beauty
3. Get inspired to write
If you love to journal or write creative fiction but find yourself struck down with writers block, then this is the site to go to. I Need A Prompt offers ideas to spark your creativity.
Visit: I Need A Prompt
4. Get smarter
Like the body, the brain needs regular exercise too, and after an easy sign-up process, Fit Brain offers a variety of games to train the brain - including visual exercises, logic and language games as well as memory, focus and speed training.
Visit: Fit Brain
5. Make some music
If you've ever fancied yourself as a composer of sorts, then you'll love this website that allows you to create your own music. By adding beats, effects, melodies and voices to people, it allows users to make and then record soundtracks. Serious fun for all ages.
Visit: Incredibox
6. Sort your finances
While it may not be an ideal way to spend your weekend, Sorted offers financial advice, planning and understanding how to prepare a budget. Filled with tips, tricks and savvy information to make a financial plan, shrink debt and grow savings. It's been around for awhile, but it's worth the time and effort to visit.
Visit: Sorted
7. Check the weather
Whether you are keen to find out the local weather or how the weather is for Aunty Jill in Timbuktu, Wunderground provides a ten-day forecast in graph, table or descriptive form.
Visit: Wunderground
8. Make something new
Instructables is a crowd-sourced site filled with step-by-step instructions about how to cook, make cool technology gadgets, sew and make toys. It has photos, videos and written instructions, making sure you'll never be short of something to do this weekend.
Visit: Instructables
9. Explore your tastes
Taste Kid takes what you like and makes suggestions as to what else you might like based on your tastes. Whether it's books, movies, shows, games or music, simply type in what you like and 'Emmy' will provide a list of similar items.
Visit: Taste Kid
10. Shop in America
It can be entirely frustrating when finding something to purchase in America, only to get to the checkout and discover that you must have an American address to receive the item. Via Box provides you with a US address and then combines and ships your items to New Zealand. Items can remain at the address free of charge for 90 days.
Visit: Viabox
- nzherald.co.nz